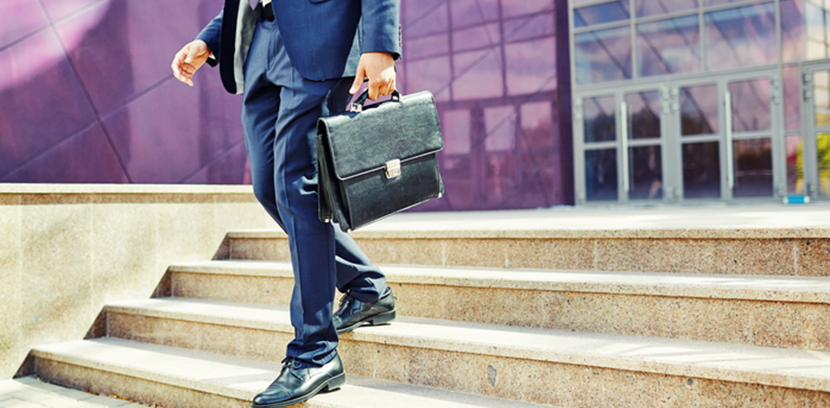 While it would be nice to get a heads up when a client decides to pull their business, they may just disappear. Depending on your business and the size of the client, losing one client could be devastating. You may also take it personally if the client has been with you for a long time or if they're one of a few. The most important part of client retention is communication. Maybe these clues don't mean what you think they mean.
4 warning signs your client is about to leave...
The Silence is Deafening
You've completed the work and sent it over to your client for approval. You may have sent a new proposal or an invoice and never heard back. If your client isn't responding, it could signal that they're unsure of your work or your prices.
What may be really happening: They may be overwhelmed. While it's easy to make an assumption, the best way to nip this in the bud is to follow up with them. Regular communication will also strengthen the relationship so you'll know when they are simply too busy to respond.
They Question Everything
These clients can be frustrating. They've hired you as an expert but seem to doubt your abilities and/or have questions about everything you do. If they don't trust you, are they going to stick around?
What may be really happening: It may feel like you're beating your head against a wall but that doesn't mean the client is planning to go elsewhere. In fact, they may be worried about trusting their hard-earned business to an outsider. Spend some time with them in person, if possible. Build their trust in you.
Your Contact Has Moved On
When you've worked closely with a particular client counterpart, it can feel like quite a shake-up when they no longer work there. Your new contact may want to re-evaluate your contract, talk to you about your service or hours, or have more questions about what you do. There is the potential that they may choose to bring the work in-house or hire another firm that they've worked with elsewhere.
What may be really happening: Yes, the potential to lose the client contract is real. The new contact may also want to know what other services you offer or if you can devote more hours to another project. Instead of assuming you're out, use the opportunity to introduce yourself and see if it's an up-sell opportunity in disguise.
The Invoices Are Unpaid
It's easy to fall into a pattern of complacency with a client who pays monthly retainer, especially when the invoices suddenly go unpaid. The unpaid invoice strikes fear in any business owner as it affects the ability to pay your own bills. If a long-time trusted client stops paying, does that mean they're taking their business elsewhere?
What may be really happening: Instead of taking it personally, send a friendly follow-up reminder. It could be that the invoice is buried or was never received. Your client may be changing banks or payment providers. Maybe there was turnover in the accounts payable department. There are numerous harmless reasons for an unpaid invoice. Stay professional and find out why.
Download our Free Past-Due Letter Templates
Working with clients can be challenging, especially if you're not communicating regularly. It's easy to get frustrated or take things personally. Instead of reacting, talk to your client and ask questions. They may not be leaving just yet... and a better relationship may keep them around much longer.