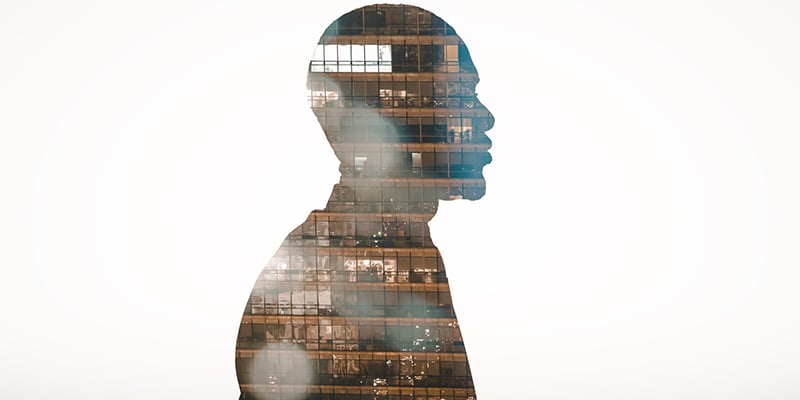 As entrepreneurs, we tend to look for those who most resemble ourselves for motivation and proof of success. We all need business leaders who've trudged the path before us, helping to make the path a little clearer. Brown and black entrepreneurs, as an example, face challenges such as a lack of media coverage of diverse leaders and are less likely to receive venture-capital funding. Still, there are those to push to start businesses any way, disrupting industries and the status quo.
To motivate others like them, read on to discover inspiring business quotes from black entrepreneurs.
1

"I am a woman who came from the cotton fields of the South. From there, I was promoted to the washtub. From there, I was promoted to the cook kitchen. And from there, I promoted myself into the business of manufacturing hair goods and preparations. I have built my own factory on my own ground."

~ Madam C.J. Walker, American entrepreneur, philanthropist, political and social activist. Recorded as the first female self-made millionaire in America in the Guinness Book of World Records.

---
2

"If you wake up deciding what you want to give versus what you're going to get, you become a more successful person. In other words, if you want to make money, you have to help someone else make money."

~ Russell Simmons, American entrepreneur, record executive, writer and film producer. Chairman and CEO of Rush Communications, co-founded the hip hop music label Def Jam Recordings, and created the clothing fashion lines Phat Farm, Argyleculture, and Tantris.

---

3

"[Don't] let anyone convince you that your dream, your vision to be an entrepreneur, is something that you shouldn't do. What often happens is that people who are well meaning, who really care for us, are afraid for us and talk us out of it."

~ Cathy Hughes, American entrepreneur, radio/TV personality and business executive. Founded the media company Radio One and became the first African-American woman to head a publicly traded corporation.

---
4

"We can transcend the script of a pre-defined story, and pave the way for the future that we design. We just need to tap that power, that conviction, that determination within us. The good news is, we follow people that look like us if the story is told the right way."

~ Robert F. Smith, American billionaire businessman, philanthropist, chemical engineer and investment banker. Founder, chairman, and CEO of private equity firm Vista Equity Partners and ranked by Forbes as the 163rd richest person in America in 2018.

---
5

"Dream small dreams. If you make them too big, you get overwhelmed and you don't do anything. If you make small goals and accomplish them, it gives you the confidence to go on to higher goals."

~ John H. Johnson, American businessman and publisher. Founder of Johnson Publishing Company, publisher of the first black magazine and others including Ebony and Jet.

---

6

"Don't rest on your laurels. There's always going to be someone behind you who's going to be better than you. So you need to get out there and keep working."

~ Sheila Johnson, American businesswoman, co-founder of BET, CEO of Salamander Hotels and Resorts, and the first African-American woman to attain a net worth of at least one billion dollars.

---
7

"I'm hungry for knowledge. The whole thing is to learn every day, to get brighter and brighter. That's what this world is about. You look at someone like Gandhi, and he glowed. Martin Luther King glowed. Muhammad Ali glows. I think that's from being bright all the time, and trying to be brighter."

~ Jay-Z, American rapper, songwriter, record executive, entrepreneur, businessman and record producer. Officially became the first hip hop billionaire in 2019, making him the fifth wealthiest African-American and the wealthiest American musician.
---

Here at Enterprise Recovery, we stand in solidarity with those peacefully seeking an end to injustice and racism. As a show of our values to diversity, inclusion and support of black entrepreneurs, we are making a contribution to Code2040.
The mission of Code2040 is to activate, connect, and mobilize the largest racial equity community in tech to dismantle the structural barriers that prevent the full participation and leadership of Black and Latinx people in the innovation economy.
Learn more here.