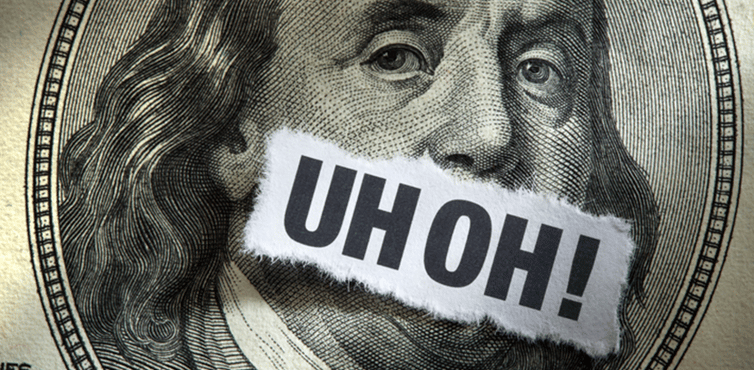 Organizations depend on their clients following through with promised payments. When recurring revenue is compromised, other areas of the business may suffer. Failed or rejected payments may be regarded in the same line as bad checks. While the declined payments may not be intentional, your business may need help recovering these payments.
Here are 9 reasons B2B customers fail to pay, and what you can do to keep payments timely.
Credit Card is Expired
If your client gives a credit card to be automatically charged each month, that card will expire at some point. Typically credit cards expire after 3 years. Take note of the expiration date of the credit card and be prepared to contact the client when the card would typically be renewed. This tactic is often referred to as "pre-dunning" and should be handled carefully as to not appear aggressive or spam-like.
Account Information Out of Date
Payments may have failed because the client's information is out of date. Do your clients have access to update their account information? Are you notified when they update their information? If the process isn't user friendly, your client may have given up on attempting to update payment information and could be waiting for your call.
Insufficient Funds
There may be a completely logical reason for an account to be overdrawn. Maybe there was an accounting mistake. Perhaps your client had an emergency situation that required a large sum of money. The account could have also been closed because of identity theft or stolen account information. Instead of making an assumption, contact your client to gain clarity.
Invoice Wasn't Received
If your client's payments aren't automatic, they may not cut a check or payment until an invoice was received. Before sending a reminder notice, check your own records to ensure an invoice was sent, the cost matched the agreement, and the due date was clearly represented.
Contract Expired or Terms Unclear
If you're expecting payment but your client hasn't paid, review the contract to see if payment terms were specified. Is it time for the contract to be renewed? The client may have set up recurring payments for the time of the contract only. Make sure the contract terms, payments, due dates, and expiration have all been examined before contacting the client.
Client Stopped Payment
If your company name isn't apparent through automated payment systems such as ACH or credit card, the client may stop payment because they do not recognize your vendor name. As a preemptive move, let your clients know that payments will appear on their statements under a certain name or ensure your company branding shows up correctly.
Account Compromised
If the client's bank account or card was compromised in any way, the bank may reject charges over a certain amount or reject any charges altogether. Remember to create an user-friendly way for your clients to update their account information. If they are to contact you directly, state this information clearly. Communication with your client is important, especially when a simple update would resolve the late payment problem.
Network Issue
Technology doesn't work flawlessly all the time. A failed automatic payment could simply be a matter of a network failure. Before jumping the gun, try the card a few more times, maybe even the next day. Sometimes, the problem is resolved within 24 hours and the payment is successful.
Client Churn
It would be preferable for a client to contact your business before deciding to break all ties. Unfortunately, some clients may choose non-payment to communicate that they're no longer doing business with you. Before writing off what's owed to you, remember that your client did sign a contract stating they would pay your business a certain amount for a specified period of time. You do have recourse to recover what's owed to your business.
---
Client payments can be recovered by working with a debt collections agency that specializes in business to business relationships and account recovery. If we can't recover what's owed to you, you owe us nothing.
Want to learn more?
Click the button below.