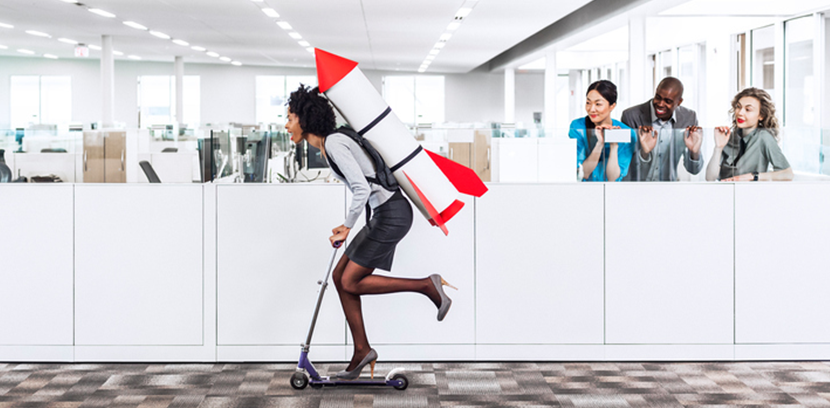 The simplest way to be successful in business is to manage money well. Cash flow should be steady and expenses should prove to be investments into the company's success. While the best way to improve cash flow is to collect accounts receivable balances faster, it may appear that client payments simply aren't arriving fast enough. Are the clients at fault or does accounts receivable need to reexamine their billing strategy?
Here are five proven commercial collection strategies to accelerate cash flow.
Know Where You Stand
The only way to improve on a measurement of company financials is to know the current status. To create a cash flow projection, business owners must look at current, monthly and yearly payables and revenue. Is there a time of year where expenses are higher or cash flow is harder to come by? Is there a prepared a budget to help prioritize spending? Are there purchases or new hires that will require more cash flow than expected? What is slowing down client payments or costing more money? When evaluating cash flow challenges, you may find that clients payments are consistently late. Let's look into the differences between clients not paying on time and payments that need to be collected sooner.
See also: Best Practices for Organizing Small Business Accounting
Invoice Regularly
Late payments may be related to the receipt of invoices. Is the accounts receivable department invoicing on a regular basis? If expenses are occurring before receipt of payment, perhaps the invoices need to be sent more often. For instance, instead of billing monthly, the invoices could be sent every two weeks. For larger projects, the client could be invoiced for the first half of the project and then invoiced for the rest after the project is done. Consider sending invoices immediately, at the same time each month or when expenses need to be paid and your business needs the cash.
Review Payment Terms
If your accounts receivable department is sending invoices regularly, cash flow troubles may be related to the due dates. A "Net 30" due date means that the invoice should be paid within 30 days. Your client, however, may read that as "payment isn't due for 30 days". Depending on the industry, some accounts payable departments schedule payments on certain days of the month. Clients can be motivated to pay before payment is due with a "2/10/30" policy. This policy gives a 2 percent discount if payment is made within 10 days of an otherwise Net 30 due date. Payment terms should be negotiated at the beginning of the contract period so both parties know what to expect.
Offer Many Ways to Pay
Even if invoices have "due upon receipt", unless there's a way for clients to pay immediately, the payment will go past due waiting for a check to arrive in the mail. Fortunately, many accounting software packages, such as Quickbooks, allow payments on invoices through credit cards or bank transfers (ACH). There are also technological trends for B2B payments including virtual credit cards, self-service portals and mobile wallets.
Another reason clients pay late is because they are unsure who to pay, what to pay, when to pay, how to pay or where to send payments. The accounts receivable department must ensure invoices are clear, descriptive and easy to understand.
Follow-Up
If the accounts receivable department is in regular communication with your client's accounts payable department, there should be few questions as to when an invoice is paid. Payment terms and expectations should be set at the beginning of the contract, as well as collections procedures for late payments. A collections policy will clearly state consequences for late payments including:
Within the signed contract, it should be noted that work will cease if payment isn't received. Thorough communication, during the sales process and after, will help to ensure payments are received and cash flow is in abundance.
Accelerating cash flow through collections strategies can help set your business on course for success. Beyond the inflows, also take a look at payables and expenses that may be hindering optimal cash flow. Work towards operations above the business' break even point. Communicate with clients and vendors to ensure the business is getting paid and balancing expenses well.