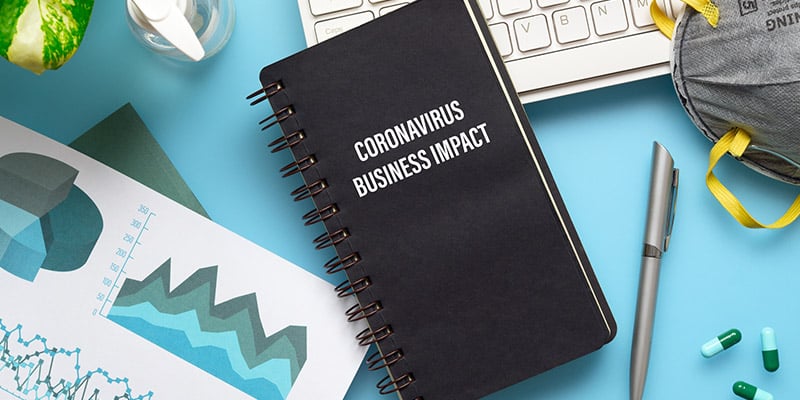 Over the course of 2020, businesses had to make adjustments to survive. For some, it was a matter of moving employees to remote work or pivoting to a new business strategy. For others, the effect of COVID-19 meant halting plans, shutting down, or laying off employees. Manufacturers were unable to move products due to global supply chain challenges and small-to-medium businesses faced delayed payments. With states lifting mandates and vaccines in arms, there seems to be a light at the end of the tunnel.
Are your client payments still affected by the COVID-19 pandemic?
How Did COVID Affect Payments in 2020?
In July and November of 2020, PMTS.com was reporting about late payment challenges as a result of the pandemic. Across the globe, half to two-thirds of businesses were facing late payments due to shutdowns and reactions to the pandemic. Invoices that were over 90 days old had doubled from the same time the previous year and many were being written off as uncollectible.
What Did Businesses Do in Response?
Where 50 percent or more B2B payments were still being made via checks, the pandemic forced businesses to consider the adoption of digital accounts receivable and accounts payable. Small businesses also renegotiated customer and supplier payment terms, made pricing changes, and offered discounts, showing that they're feeling optimistic about 2021. With the global supply chain affecting so many businesses during the lockdowns, these changes were made to help negotiate those challenges.
Can COVID-19 Business Debt Still Be Recovered from Clients?
Invoices that were deemed uncollectible due to the pandemic might still be recoverable. Instead of using your valuable resources chasing down debt that you've already written off, hire a professional B2B debt collections agency like Enterprise Recovery to recover bad debt. Our agents and attorneys specialize in examining the account, researching, and locating the responsible party to obtain payment. The good news is that your business owes nothing unless Enterprise Recovery can collect for you. To learn more or to get started, click the green button below.
If your business is ready to move past 2020, let Enterprise Recovery help get you there.