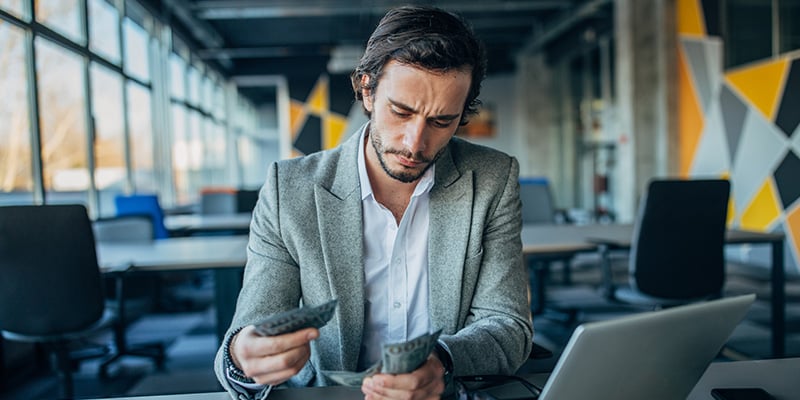 COVID-19 cases are still increasing as the United States reopens and now the National Bureau of Economic Research has declared that the U.S. economy is indeed in recession. According to the announcement, the economy was heading into recession when the coronavirus hit and, as businesses were shutdown, any gains were erased during March and April. If you're a business owner or accounts receivable professional, you may already know that cash flow has been affected by the events of the past few months.
The good news is that cash management options are still accessible during an economic downturn, such as a recession. Read on to learn more.
How Recession Affects Businesses
Recessions are typically defined as a significant decline in economic activity and are measured after two consecutive quarters of decline. Depending on the size and type of business, the effects could be as small as limiting the hiring of new employees or as large as a declaration of bankruptcy. In either case, these businesses will likely experience tighter credit policies, liquidity challenges (such as slower accounts receivable) and a restructuring of debt. In general, little to no access to cash reserves or assets means that businesses of any size could be challenged to survive a recession.
Cash Management Can Save Your Business
As the economic downturn is declared, businesses are reopening and trying to bring employees (safely) back to work. Some entrepreneurs may even feel that now's the perfect time to launch a new business. If your business is hoping to survive or even expand during the recession, here are some cash management best practices for your business:
Take a snap shot of where you are now: Access and analyze business data to determine your current liquidity or cash reserves, accounts receivable and collections.
See also: Is Your Business Recession Ready?
Determine your future needs: Prepare for the cash that you'll need and how short you'll be if your accounts receivable isn't turning over fast enough.
Make an actionable plan: It may be time to reach out to customers for upselling or rolling out new discounted pricing models to those who are loyal and true. Reach out to vendors who may be willing to renegotiate current expenses. Cut back on expenses that aren't adding to the bottom line. And most importantly, follow up on accounts receivable and collections.
Measure and act again: Instead of taking a single snapshot in time, consider measurements at regular intervals to determine your next course of action. Keep correcting to meet the cash flow needs that will pull your business through the recession.
The businesses that are agile and willing to hold themselves accountable are the ones who will survive this recession. In fact, many businesses will learn where they're spending too much - time, money and resources - and how they can be more efficient. Instead of reacting, be prepared and in the know so your business is ready to accept and overcome the challenges ahead.