A Credit Manager works within an accounting department to help determine the credit risk and credit-worthiness of clients.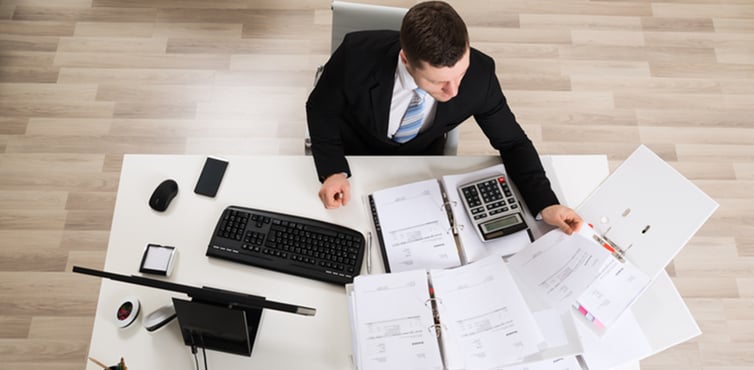 An accounts receivable department (A/R) may divide responsibilities among the team to include credit managers, credit analysts, clerks, and collections specialists. This division of tasks helps accounts receivable management to be as efficient and productive as possible.
What are the responsibilities of a Credit Manager?
Your A/R staff have many different responsibilities to ensure your company gets paid, from obtaining sales data to running credit checks to invoicing and collections. A credit manager, specifically, is responsible for the:
Creation and application of a credit policy
Credit reviews of existing customers
Credit checks of potential customers
Reviewing and underwriting credit applications
Supervision of credit analysts
Credit managers may also review clients' financial reports to approve credit, determine credit limits, help set payment terms, and more.
See also: Reasons for an Accounts Receivable and Collections Policy
How does a Credit Manager work with Collections?
After a review of an aging report, DSO, or accounts receivable turnover, a Credit Manager may conclude that the accounting department isn't receiving timely payments on invoices. These results could be caused by passive collections efforts or lax credit policies. If clients paying on credit are frequently delinquent, the credit manager should review and make improvements to the credit policy.
Credit managers may also work with collections departments when clients dispute invoices by escalating communications with clients to help collect as much on the account as possible.