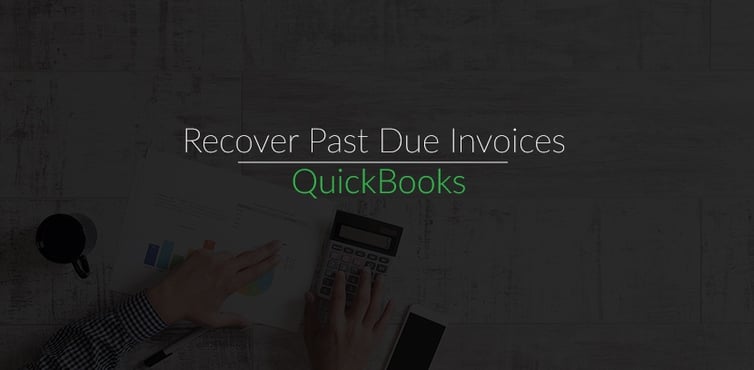 Successful businesses rely on positive cash flow to pay salaries, vendors and otherwise re-invest in the company. Cash flow depends on accounts receivables being paid on time and with regularity. Small business owners may be too busy to stay aware of invoices that are past due. Invoicing software programs, such as QuickBooks, can help make this process easier. Enterprise Recovery works with businesses of all sizes, but we have a special team designated to helping accounting departments that run on QuickBooks.
How to collect past due invoices more efficiently.
---
Here are tips to discover and recover past due invoices in QuickBooks.
Create & Review Invoices Regularly
A best practice for invoicing is to get set up on a regular schedule. Create calendar alerts to invoice on the 15th and the 30th, for example. When building agreements or contracts with customers, use the beginning, middle or end of the month as an example of bill dates so that it coincides with most businesses. If an agreement states that all invoices will be "Due on receipt", "Net 15", "Net 30" or "Net 60", be aware of the dates of these expected payments when invoicing. While in QuickBooks to create invoices, review previous invoices to see which ones are past due.
View Overdue Invoices
QuickBooks has a few different ways to see, at a quick glance, which invoices are past due:
Home screen: On the Home screen, look under Income. There will be an obvious red or orange area that is labeled as Overdue. Click Overdue to see the invoices.
Transactions screen: On the left side navigation, click on Transactions and then Sales. Again, the same area will highlight in red or orange and labeled as Overdue. Click to see invoices.
Reports screen: Also on the left side navigation, click on Reports. On the Reports screen, click on A/R Aging Summary.
Mobile: If you have the QuickBooks Mobile App, you can click on Customers, select Settings (usually indicated by 3 dots in the upper right corner), select Sort By, select Amount Due.
When an account is Overdue in QuickBooks, the Transactions and Home screens view will show the past due invoices as well as the due date and the "aging". Aging lists how many days the invoice is past the due date. This view will list the invoices from newest first. Click on Date to change the view to oldest first.
The A/R Aging Summary view lists the invoices in terms of aging - Current, 1 - 30, 31 - 60, 61 - 90, and 91 - Over past due. This report gives an overall view of receivables and a clear picture of delayed payments. Click on the invoices to view.
Send Payment Reminders through QuickBooks
Some invoice payments are overlooked or delayed for any number of reasons. While it may be a stressful time for a business owner, a simple reminder could prompt payment from a client. A collections letter or a friendly phone call are two ways to contact a client who hasn't paid on time and still retain a positive working relationship. QuickBooks also has a few ways to send reminders for late paying customers:
While looking at Overdue invoices through the Transactions or Home screen, on the far right of the invoice line, under Action, click the dropdown arrow that is defaulted to Receive Payment. Click Send Reminder.
Through the left side navigation, click Customers. On the far right of the customer line, for any customer that owes payment, click the dropdown arrow that is defaulted to Receive Payment and select Send Reminder.
Resolve Accounts with Collections
Clients may still not pay invoices, even after friendly reminders and phone calls. There may be many reasons for non-payment, including some red flags to note, and it could be time to fire the client. The past due accounts can still be resolved with the help of a collections agency who doesn't charge a fee unless the cash recovery of the invoice is successful.
The Enterprise Recovery QuickBooks team knows the platform well and can easily help with exporting the required collections and account information from QuickBooks. Our team helps accounting departments that run on QuickBooks map their aging receivables or bad debt so that Enterprise Recovery can get to work quickly and efficiently. We charge no fee, unless we can successfully recover the account. With the help of an agency who understands QuickBooks, cash flow can be increased so business owners can focus on the rest of the business.
Still have questions? Click here to see how our collections process works or get started right now.
Download business-to-business A/R & Collections best practices: