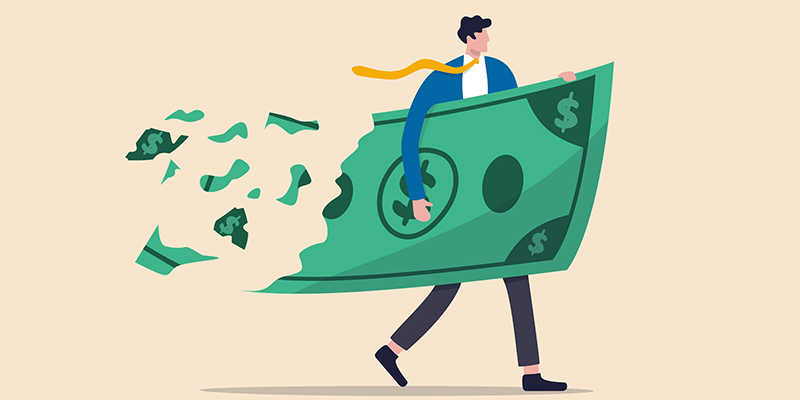 If your business is in a situation where goods or services have been provided, but your customer has failed to pay their invoice on time, it's up to your accounts receivable team to follow up. Your A/R department, however, can only do so much to ensure that your business receives the payment it deserves and maintains a healthy cash flow. It's crucial to provide a detailed process for escalating past-due invoices beyond accounts receivable to collections.
Does your A/R team know when to escalate delinquent accounts to collections?
First vs. Third-Party Collections
Before we explore this topic, let's clarify the difference between first and third-party collections. First-party collections may technically be a part of your accounts receivable department and will include in-house specialists that have the negotiation skills to work through a variety of challenges with your customer. If they are not successful after a certain amount of time or if your A/R department doesn't have collections specialists, the account would then be escalated outside of the organization to a third-party collections agency. This agency can act as your accounts receivable clean-up team or escalate accounts that are further delinquent or challenging.
When to Escalate to Collections?
Because the main concern is receiving payment on the invoice, A/R must have a consistent and documented process for delinquent accounts. The process will ensure that accounts don't get ignored, that the right team members understand their responsibilities, and that payment is ultimately received.
Every business will have its own accounts receivable collections policy that informs A/R:
What to include in contracts to prompt early payments
The actions taken on delinquent invoices
Team member roles and their responsibilities
Goals and key performance indicators to measure success
Invoice procedures
Escalation processes
Escalation may also depend on various factors depending on your client relationship, the industry you're in, the size of the A/R department, and more.
Does A/R Know When to Escalate to Collections?
If the answer to this question is no, it's time to implement an A/R Collections policy for your business. Download the free editable template below to help organize your accounts receivable and get paid faster.