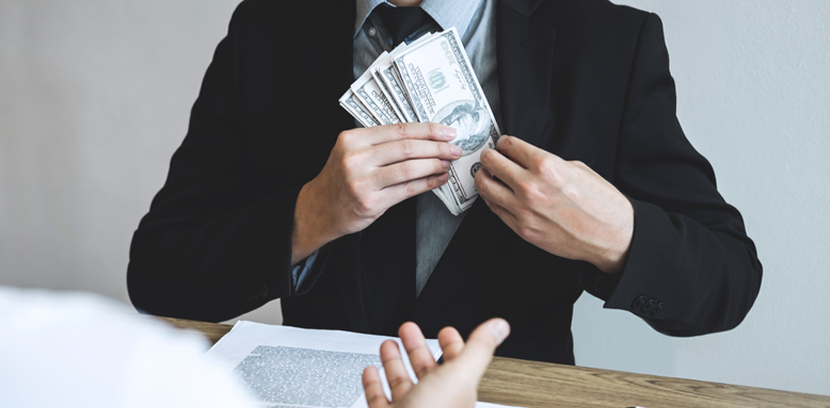 It's easy to assume that the typical victim of fraud will be a consumer. Unfortunately, businesses also fall victim to corporate fraud, with small businesses especially at risk. According to the Association of Certified Fraud Examiners (ACFE), fraud schemes such as invoicing fraud, kickbacks, skimming and billing schemes are on the rise. Small businesses fall prey to these fraudulent activities more than larger organizations because they don't have the same resources or processes to prevent it.
Don't fall victim to business fraud. Use these best practices to keep your business safe.
Don't be a Victim of Business Fraud
Separate Responsibilities
With only a few employees, it can be challenging to separate responsibilities in a small business. Committing fraud, however, is easy if the same person is placing the orders for goods and services and receiving the payments for them. They may inflate the invoice, send multiple invoices for goods and services never received or claim that an invoice wasn't paid so the other business pays again. Consider creating different jobs related to accounts receivable, credit management and collections.
Clean & Organized Accounts Receivable
Another example of business fraud is skimming. In some cases, a sales person may make a sale, receive payment and then never record the transaction. In others, the payment is skimmed by an employee and the invoice appears to have never been paid. Keeping a good record of inventory or time spent on services is appropriate for preventing skimming. Separate responsibilities, organization and clean A/R will also help. With A/R clean up, a third-party audits and reviews unpaid invoices to help to determine best practices for preventing and collecting past due accounts.
Research Business Partners
When choosing to work with a new business, do some corporate research to learn more about them. Find out if they have a solid payment record and financial history. Learn if they have a history of fraud or a lack of internal controls to prevent fraudulent activity. Minimize your risk of being a victim of business fraud by securing a full background and credit check. Our sister company, VeriFirst, provides this valuable service to help organizations make better business decisions.
Your growing business doesn't have to be a victim of corporate fraud. With suggested internal controls, separate responsibilities and research, you can rest easy knowing that your partnerships are positive and your risk is minimal.