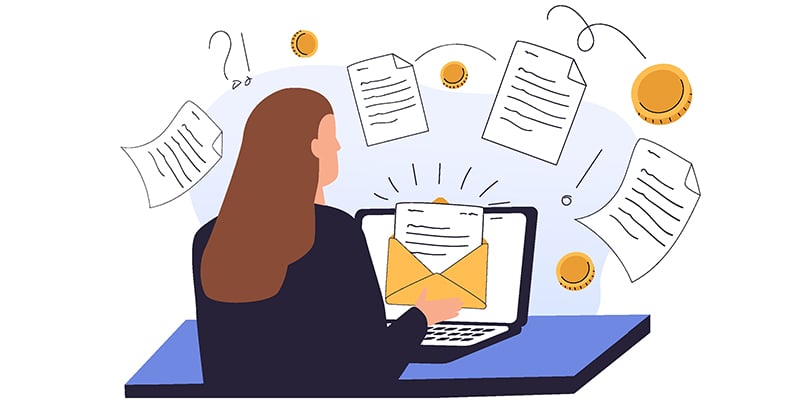 With the "unprecedented" events of the past few years, businesses are looking to become more efficient in all areas of their organizations. An area that is often overlooked due to its manual processes is accounts receivable. Even though payments by check have declined since 2019, thirty percent of B2B clients are still writing checks and sending them in the mail. Automating A/R has the potential to create a smoother, more dependable cash flow.
Here's how accounts receivable automation helps with cash flow.
Improve A/R and A/P
Many businesses are hiring remote workers or working with clients across the globe. Waiting for a check in the mail can be cumbersome and a waste of time, especially when so many digital options are available. Automating accounts receivable helps predict cash flow and reduce DSO, so accounts payable can be more efficient.
Improve Customer Service
Instead of contacting clients about lost checks, billing mistakes or missing invoices, your contact with your customers can be used to improve your relationship. An automated accounts receivable solution can also reduce the time spent on financial tasks so that your A/R department can provide more value with high-value tasks such as credit risk management for more ideal clients.
Reduce Bad Debt
By automating invoicing, payment reminders, and follow-up notifications, past-due invoices and bad debt can be reduced. There's no need to worry about calendar notifications that might be dismissed or collections that are put on the back burner. Automating your A/R process can help ensure consistent cash flow by making the process simpler and more efficient.
Automation isn't exactly a "set it and forget it" solution; however, it greatly reduces the effort to collect from B2B clients. By considering a digital solution for accounts receivable, cash flow becomes more reliable, and your A/R department can focus on other tasks at hand.