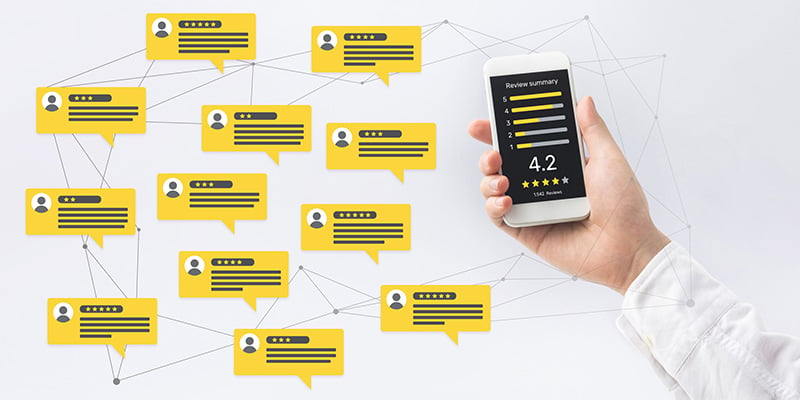 When you think about your business reputation, you may be looking to customer testimonials or surveys to determine how well you're doing. Obviously, your branding and online perception is going to influence sales and ultimately your revenue. Another part of your business' reputation, however, is how you approach the financial aspects of your business.
Did you know that your accounts receivable collections can affect your business reputation?
How Reputation Affects Your Business
Investors, lenders and business analysts will look closely at your company's ability to pay its bills and recover payments from clients. If you're seeking investors to grow your business, your financial health must be viable. Not only will the investors or lenders consider your sales and success of your business, they'll also look really closely at your cash flow and balance sheet.
Here's how those numbers, your "financial reputation", can affect your business (according to the Small Business Administration):
45% of small business owners surveyed did not know they have a business credit score, 72% did not know where to find information on their business credit score and 82% didn't know how to interpret their score.

20% of small business loans are denied due to business credit.

For 1-in-4 businesses denied credit, the most frequent primary impact was prevention of growth in their business.
Curious about your business' credit score or the credit score of a business you're working with? Consider working with our sister company VeriFirst for business credit checks.

How to Improve Your Business Financial Reputation
As with any measurement, the best way to improve is to know where you begin. Do you currently know your business credit score? Review not only your business credit score but also the information on the report to verify its accuracy.
Make sure you're aware of your business' finances, reports, balance sheets and more. Critically examine your financial statements to determine where your cash flow or credit may be taking a hit. Pay your bills on time or even early, just as you would as an individual. If you're frequently late paying vendors, it may be due to a lack of cash flow or working capital. And cash flow may be affected by slow collections of receivables.
Collect on Accounts Receivable and Grow Your Business
Unfortunately, a delay in collecting A/R causes a domino effect that could lead to bad credit. So let's start there. Consider the following:
Are you extending credit to clients who frequently pay late?

Are you invoicing regularly and still not getting paid on time?

Do you have the time and resources to follow-up on invoices not paid on time?

Are you writing off accounts as bad debt?
If you're struggling with collections, you can turn to a professional collection agency (like Enterprise Recovery) to help with best practices, A/R clean up, debt collections and even legal help. If you're still unsure where to turn, download our free guide to find the best collections agency for your business.
Your business reputation extends beyond what your clients and customers think about you. Consider how your finances may affect the growth and success of your company.