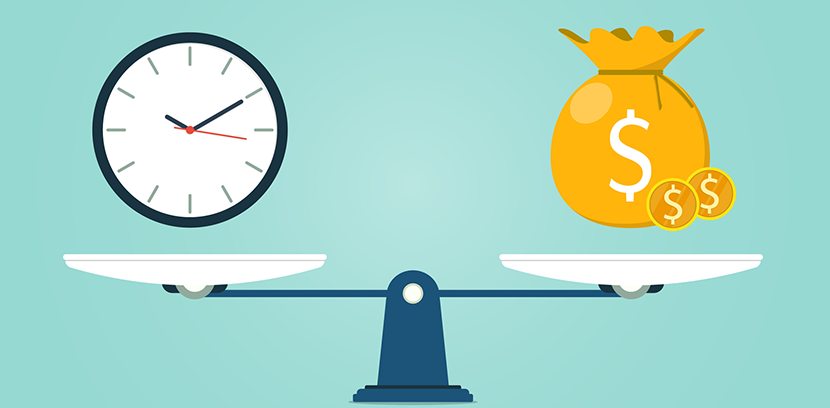 Did you know that the longer you wait to get a debt resolved, the less likely you'll get the total amount owed to you?
It can be worrisome to consider letting another company handle a client relationship or an account that's gone way past due. The truth is, worrying about it is costing you money. You're reading this because you have questions that need answers. First and foremost...
How much does commercial debt collection cost?
It could be Free.
That's true. Some collections agencies, like us, don't charge a fee up front to collect on an account. If we're unable to recover anything, no matter our efforts, we will not charge a fee for trying.
Bad Debt is More Expensive.
Writing off accounts that are over 60 - 90 days past due is reasonable for your financial statements. If you're unable to collect on those accounts, however, how much more are you paying in resources to recover what was lost?
Accounts Receivable Management is Less Expensive.
If there are excess low value invoices that are past due, you may not consider working with a third-party collections agency. Outsourcing these as accounts receivable management allows a professional organization to assist with the collections and offer best practices so your collections and A/R efforts are more successful. This service is also less costly than bad debt collections.
Successful Debt Collection is Worth It.
If bad debt has already been written off, working with a commercial debt collections agency hands off the responsibility to a trusted partner with a goal to recover most or all of what's owed. If an account is recovered, depending on the size of the debt, you could receive at least 70% of what is collected. That's more than zero dollars written off as bad debt.
Legal Services May Be Included.
While it's unfortunate to have to take a client to court, some attempts at account recovery may lead to it. The good news is that if you're already working with a third-party debt collections agency for your B2B debt, legal services may be included at an additional cost. This added service means that you will have help gathering the documentation necessary and the actual filing of the claim. The agency will already be familiar with the situation and will be able to determine if you have a chance of winning the case.
Getting started is free and easy with Enterprise Recovery. Whether it's one or many accounts of any amount, click the green button to find out exactly how much it will cost. No hidden fees here!