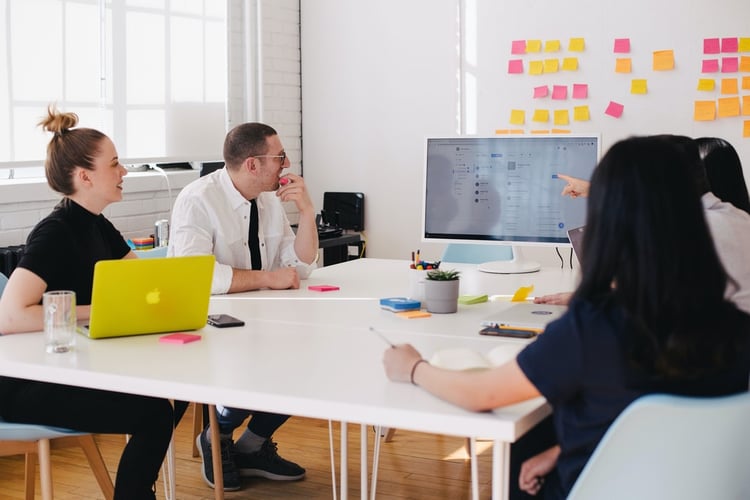 Employers are struggling with finding workers even though COVID restrictions are being lifted across the country. According to a recent report, 42% of small business owners were unable to fill job openings and 91% were unable to find qualified applicants. These challenges are also affecting the work that's getting done within businesses too.
Here's how the job market is affecting client invoice payments.
Short Staffed
With so many positions unable to be filled, some staff positions are being shared. For instance, in some small businesses, the office manager or salesperson might handle the accounts payable. In the case of "wearing many hats," invoices could be overlooked, set aside or simply forgotten.
Mail Delays
Yes, even the post office is running behind. While running our own experiment, we have found that it's taking between 11 - 13 days to receive mail. Mail delays may mean that invoices aren't received in a timely manner and therefore aren't paid on time.
Wrong Person or Address
Some employers will continue to allow for remote or hybrid work from their staff. If this is the case, invoices might be sent to the wrong address or the person in charge isn't in the office. Or, if the right person is available, the signer of the check may be offsite.
How to Fix Late Payments
If you've found that your client invoice payments are delayed or remain unpaid, here are our recommendations to get what's owed to your business:
Pick up the phone - It doesn't have to be tough to tell your client that you haven't been paid. Consider the phone call a fact-finding mission to find out who's responsible for accounts payable, if they've received your invoice and when you can expect payment.
Send a reminder - The sooner you remind your client of delayed payments, the more likely you'll get paid. Use these friendly reminder templates to send an email or mail a certified letter.
Invoice regularly - Your business might be facing its own hiring challenges and are getting behind on some things. By invoicing regularly and establishing communication with your client, you're more likely to become part of their accounts payable routine each month.
Hire the experts - If you're simply too short-staffed or busy to follow up on delayed invoices, Enterprise Recovery can help. We offer accounts receivable clean-up, debt recovery and legal services to help your business. Learn more about B2B debt collection and how we work by clicking the button below.