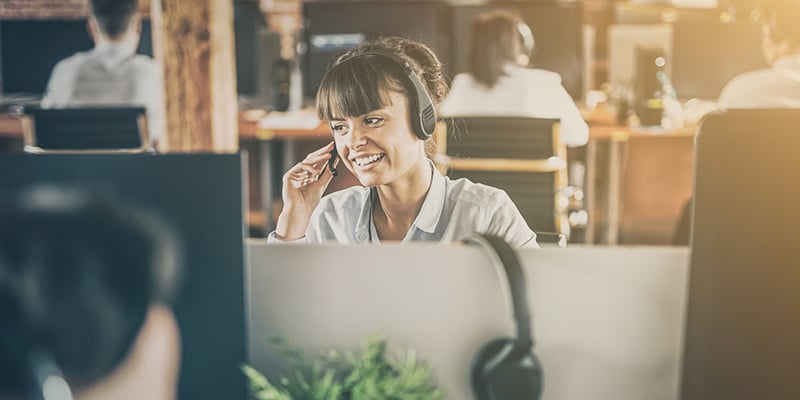 First party collections, in which your business relies to manage delinquent and non-paying accounts, are a valuable resource to get invoices paid. Getting your invoices paid on time helps ensure working capital and sets your business up for success. In house collections specialists, therefore, are beneficial and necessary, especially in a growing business.
If your company is in need of an amazing collections specialist, read on to learn how to hire one.
Diversify For Recruitment Success
The first step in finding the best debt collections specialists is a positive recruiting model and candidate experience. Depending on the experience level required, your search can begin with numerous sources such as internet job boards, social media, college postings, career fairs and, for more diversity, other inclusive websites such as 70millionjobs or OutProNet. Share the culture of your organization, including any diversity and inclusion policies, and how your company will support the valuable collections representatives it hires. Make the hiring process simple, transparent and efficient.
Refine The Job Description
You may have some idea of what the job entails however, if it's not your area of expertise, you may want to do some research on the duties of a collections representative. Accounts receivable, credit management and collections should all support each other in selling to the best clients for your business. They will work together to seek out red flags for non-payment, issuing credit or alert your team when a client may need to be fired. The job description should also include if the collections specialist is part of an A/R team or if they're going to be an A/R department of one. The job description can also include salary range so applicants know what to expect and the potential of a wage gap is reduced.
Seek Out Skills and Adaptability
The most amazing collections specialists will already have skills related to customer service, problem solving and communications. If not, they will be willing to learn these plus negotiation skills, sales, collaboration, computer skills and tenacity. Collections representatives work with set goals in mind and they have to be willing to adapt to working within a team to achieve these results. They also have to feel comfortable talking to customers about money when so many find it very stressful.
Vet Your Collections Specialists Carefully
Because the job is so very important to the organization, your hiring manager should vet each candidate carefully. If they are unable to hold customer service jobs for extended periods, you may want to address it in the interviews. It may be that they weren't supported at previous employers or they simply aren't made for the role. Background checks are also necessary to ensure the collections representative is truthful on their resume about such things as previous employment, training and certifications. Background checks will also reveal if the candidate has prior criminal activity that would prevent them from being a viable option.
Hiring an amazing collections specialist entails diversifying your search, preparing the job description with insight and vetting your candidates' skills and willingness to learn. Debt collections is not an easy job, by any means, but is crucial to your business' bottom line.
---
With our own amazing B2B collections specialists, we can also help with delinquent A/R follow-up calls, bad debt collections and legal case review. Let us know if Enterprise Recovery can help increase your company's cash flow.