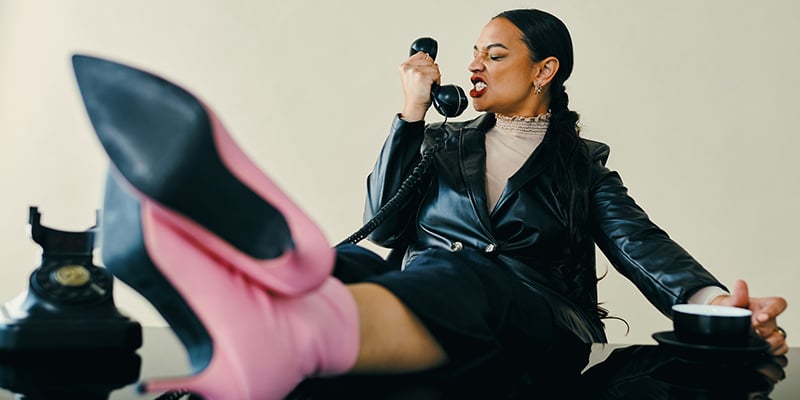 When your customer accounts become delinquent, they may have a number of reasons for not paying on time. Some of these excuses may be perfectly reasonable and others, not so much. If your in-house accounts receivable or collections department is fielding some of these excuses, here are some tips on how to handle them.
Here's how to respond to delinquent customer excuses for late payments.
Common customer excuses for late payments

:

"I never received an invoice from you."

This could be a legitimate reason for late payment. Has the invoice been sent or did your customer misplace it? Does it include all of the information necessary for your customer to pay?

"I have some questions about what I owe."

Following up on late invoices is necessary, especially if they have questions. Does your sales rep need to get involved to resolve some contract questions?

"I'm not happy with what you provided."

Again, follow-up is necessary if the customer hasn't called you first. Is there a way to resolve the problem or is your customer trying to get out of paying you?
"I'm not able to pay right now."
Even if your customer is facing a temporary financial bind, they still owe you money. Can you negotiate customer payments through installments? If so, include late fees per your payment terms.
"It's not my responsibility."
It actually is someone's responsibility but perhaps your original contact is no longer working there. Who is cutting the checks now? Is there an accounts payable manager to speak with?
*Crickets*
When your customer is pushing back or non-responsive, it doesn't mean that you have to write off the debt as non-recoverable. Enterprise Recovery offers third-party business debt collections to help you with accounts receivable, late payments, non-payments, and yes, even those who are not responsive to their contractual responsibilities.
Here's what you need to turn a delinquent customer account over to a collections agency:
Copy of the Customer's Contract and Payment Terms with your company
Copies of Unpaid Invoices
Documented correspondence about payments, follow-ups, disputes, and any other notes
If your customers are making excuses and unwilling to pay you, you don't have to settle for it. Get professional help to resolve those accounts and keep your cash flow safe!