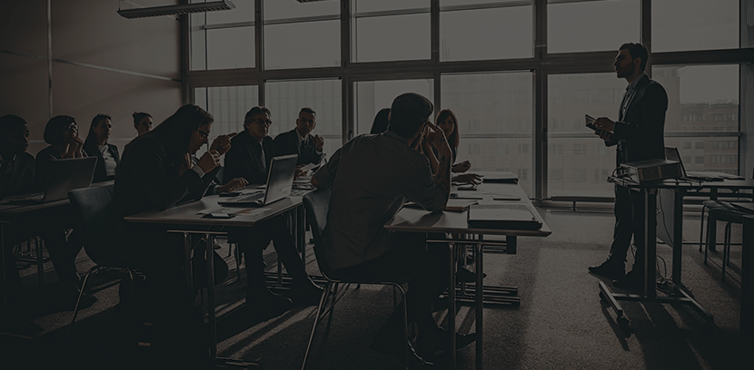 Business suppliers, vendors, distributors and manufacturers typically have their own industry jargon. There's an expectation among those who "speak the language" that in a business relationship, you'll have a solid comprehension of how that industry works. Debt collections is no different. Businesses seeking to recover past due accounts receivables will search for debt collection agencies they can trust, who comprehend their industry specifics and who also speak their language.
Industry-focused commercial debt collections offers an engaged collections and recovery strategy. Here's how.
Collection Industry Experience
Enterprise Recovery began as an expansion of our debt collections services under the umbrella of BYL Companies. By creating a company that is focused solely on corporate and commercial debt collections, Enterprise Recovery dedicates resources to work with clients specifically in the business-to-business (B2B) space. Previous to Enterprise Recovery, we've handled accounts receivable for 20 years in consumer and commercial industries. An expanded interest and requests from corporate clients created a need for a committed focus on B2B debt collections.
Industries We Serve
With a dedicated focus on commercial debt collections comes a renewed focus on industries served by Enterprise Recovery. Our collections specialists learn the business of our corporate clients so we can represent your company effectively and assist in maintaining your trusted relationships.
While not an exhaustive list, here are some of the industries we serve and how they work with other businesses:
Staffing, recruiting, and headhunting


Businesses are invoiced for temporary or permanent job placement.

Payroll processing


Payroll software is provided and billed monthly or annually.



SaaS companies


Other types of software as a service are provided and are billed monthly or annually.



Office supply companies


These companies provide paper, food, supplies, beverages and bill via purchase order.



Computer hardware companies


Companies manufacture and supply technology to other businesses and bill via purchase order.



Engineering and environmental studies


Services provided include design plans and billing can vary.



Manufacturing


These companies manufacture any number of items and supply them to other businesses. Billing is typically done via purchase order.



IT Security


Corporate data protection or other IT services are provided and can be billed in different ways.



Consulting services


Professional services are sold to other businesses and billed via invoice or a number of other ways.
Benefits of Industry-Focused Collections
Corporate industries differ from consumer industries in many ways including the sales process, the decision-makers, the length of the transactions and relationship, the billing process and most importantly, the collections process. Corporate collections is also regulated differently than consumer collections. In order to protect the rights of the business that requests collections, a collections agency must be well versed in compliance and other challenges that may prohibit certain tactics. A corporate collections agency must also tread carefully when collecting to preserve the business relationship between the creditor and the debtor.
See also: Tips for Hiring a Corporate Debt Collections Agency
When hiring a debt collections agency, the collections specialists should speak the language of your business. Ask questions and work with your collections agency so they can best represent your industry and your company when attempting to collect from your clients. A quality corporate debt collections agency will offer transparency during the collections process so you know that your assets, including your business relationships, are being handled with integrity.
---
No fees unless we collect.
Curious how Enterprise Recovery works?