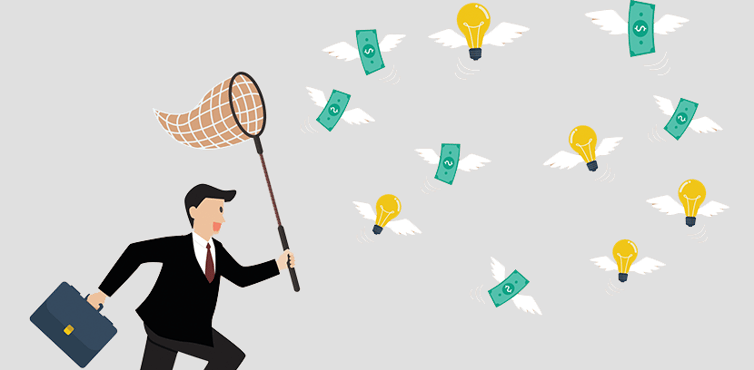 When selling anything that requires ongoing payments, there could be a challenges in collecting those payments. Businesses selling software-as-a-service (SaaS) receive a monthly or annual fee from clients who have purchased a subscription. The client may claim that they no longer use the service or a variety of reasons for nonpayment. Anytime a client is contractually obligated to pay for a product or service, whether they use it or not, the account can be sent to collections.
If your business is selling software or any other subscription model, you do have recourse for non payer churn.
Why SaaS clients stop paying, and how to recover lost revenue.

What is Software as a Service?
Enterprise software usage, in the traditional sense, required purchasing a software program and installing the program on a personal computer or on larger computers within an organization. Hosting the software program on the internet, or "cloud", and allowing users to access it with a licensed subscription is referred to as SaaS, or software as a service. Traditional software licensing was more expensive up front, required more hardware storage, and ongoing service support. The software as a service cost is divided into subscription fees that are paid monthly or annually, typically on a credit card or through ACH.
With the growth of the internet and as more organizations rely on the "cloud" for hosting, the demand for software-as-a-service continues. Today, the SaaS model is used for messaging (Gmail, as an example), office software (MS Office), accounting (Quickbooks), CRM (Salesforce), HR (Orange HRM) and so much more.
Why do SaaS clients stop paying or churn?
When SaaS clients subscribe to a software service, they provide a means for automatic payments on a billing cycle via a credit card, debit card, checking account or some other auto withdrawal. As a SaaS provider, the payments become expected as part of the monthly or annual recurring income for the company. The unfortunate downside of billing a client regularly is that sometimes the payment doesn't go through. Here's why:
The credit card is expired.
The credit card is maxed out, canceled, or declined.
The checking account is overdrawn.
The client has decided to churn and hasn't notified your business.
A "churn rate" is the term used by SaaS providers for those customers who have decided to discontinue their subscription. Software clients may churn for any number of reasons including:
No longer using the software
Not happy with service or support of the software
Lack of training on the software so they are unable to use it correctly
Wanting something that the software or your business is unable to provide
Client goes out of business
How to Prevent SaaS Nonpayment or Churn
To prevent churn, or to retain any B2B clients, your software company needs to engage and listen to its clients. Stay front of mind and ask questions to ensure the software is being used or that some changes need to be made in order to increase customer satisfaction with the software. Survey your client base to make sure the product is providing the features and service that was promised. Train and staff your customer service department to handle programmatic issues quickly and efficiently. Take notice of clients who haven't logged into their accounts in a while. Check in frequently to recognize the clients who value your software.
Be proactive about credit cards that may expire. Contact your customers before the card expires so that they are able to update their billing with the new information. Send friendly reminders to let your clients know as soon as the payment doesn't go through. Offer discounts for upgrading early or other rewards for staying loyal to your business. Remember, some churn is unavoidable so examine the reasons that are in your control. Then do what it takes to make working with your company and your software as easy as possible.
How to Collect from Nonpaying SaaS Clients
The challenge with churn of SaaS clients is that your business may be unaware why the client is no longer paying. Did the client go out of business or are they unhappy? Don't avoid the conversation because you assume it will be difficult. Contact your client to determine what your business can do to bring the customer back on board and/or get them paying their fees again. The follow-up, very simply, should be brief and:
Notify the client that the payment was not successful
Request payment
The client's response may be to update their billing information or let you know that they wish to discontinue their subscription. The client could also be avoidant and not willing to assist with payment in any way. At this point, especially if the client hasn't canceled their subscription, it may be time to bring in a debt collections agency. Business debt collections can help bring the account back current and not charge your business any collection fees if they're unsuccessful.
Being successful in a SaaS business means that clients have a need for your product. Generating that need through a quality marketing campaign is one thing. Keeping the client loyal to your business is another. At the very least, make sure your clients are upholding their side of the contract - paying their fees. If not, give us a call to help you get back what's owed to you.