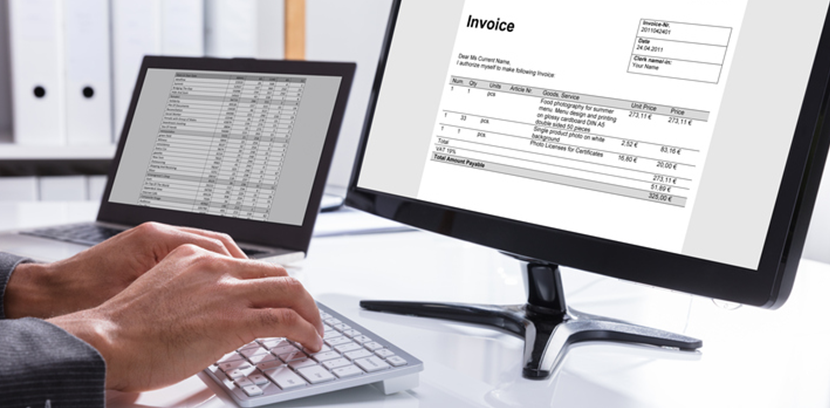 Working capital and cash flow is imperative to any successful business. Accounts receivable management can help ensure access to cash through a consistent credit, invoicing and collections process. Business-to-business, or B2B, collections is different from consumer collections and the procedures for collection must be handled differently as well.
An effective B2B collections process will elicit more working capital and improve cash flow. Here's how...
Accounts Receivable Management
Before diving into the B2B collections process, consider what's included as part of overall accounts receivable management. Any actions taken to obtain payment for services or products sold, especially if credit was used, the client is paying over time or invoiced, are considered accounts receivable management.
Managing accounts receivable consists of:
Extending credit to clients such as reviewing credit reports of potential and existing clients, underwriting credit applications and creating a consistent credit policy to follow.

Determining payment terms such as due dates, who to pay, when to pay and payment options.

Invoicing including reviewing contracts, including all information necessary for correct payments, regularly sending invoices and handling invoice disputes.

Establishing a collections policy including when to contact clients about past due invoices, how often to contact them and what happens if payment is not received by a certain amount of time.
B2B Collections Process
The accounts receivable management process as a whole and the collections process should create consistency for better access to cash. Prior to working with a collections agency, many businesses will choose to pursue first party collections. If the client has been non-responsive or refuses to pay, immediate escalation may be triggered. Otherwise, the business should attempt to recover any payments on their own and escalate when the account is approximately 90 - 120 days past due.
First party collections can include:
Demand for payment by sending a friendly reminder letter or phone call to inform clients that:

Their payment is past due

They can dispute the balance

They can make payment arrangements

Discovery of any alternate contact information if the client is non-responsive or unavailable

Documentation of all correspondence or activity

Writing off the account as bad debt
If the client is refusing to pay or if the account has been written off, third party collections can help attempt to recover payment. Third party collections include working with a collections agency (such as Enterprise Recovery) as we discover information about the client, payment or invoicing activity and the business relationship. The B2B collections process with a collections agency includes:
Logging into an account dashboard to upload any unpaid invoices

Receiving acknowledgement of collection placement

Communicating with collections agency and sharing all documentation

Reviewing reports to learn about status, notes, benchmarks and payment confirmation

Collecting payment (less fees) or, if unsuccessful, considering legal action
Taking Legal Action
If the third party collections process, through Enterprise Recovery, is unsuccessful, there is no cost to the business. Legal action is an option, however, and our in-house general counsel is available to determine:
If documentation is available to potentially win the case

Where the case can be filed

Which fees can be collected if the case is won

An attorney or law firm to best represent the business
Our team is also available to help fill out any forms needed to pursue litigation as well as helping the trial attorney to obtain settlement or judgment in the favor of the business. From accounts receivable management to collections to litigation, documentation and consistency can help ensure better cash flow. Choosing the right collections partner can be a big part of it.
---
If there are any questions about B2B collections or how
Enterprise Recovery can help, contact us.