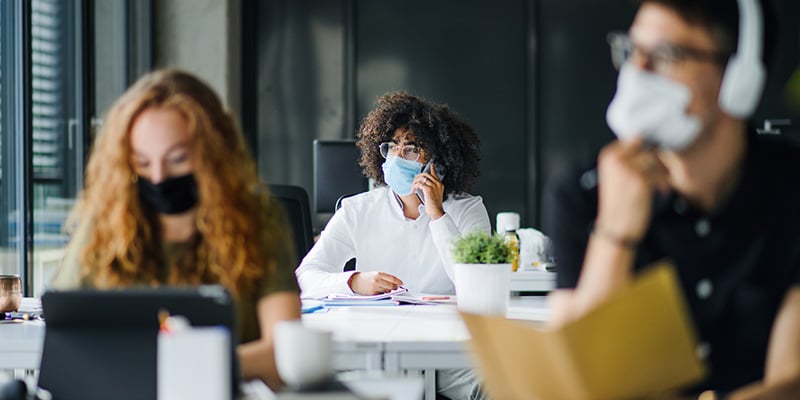 Commercial debt recovery, also called corporate collections or B2B debt collections, is used specifically to recover delinquent business customer accounts. Not to be confused with consumer debt collections where the delinquent account holder is an individual, commercial debts refer only to businesses. To clear up any confusion, we'll cover what's different and why.
What types of businesses use commercial debt recovery?
Commercial vs Consumer Debt Collections
In the past year, companies that traditionally sold to other businesses (B2B) have switched to selling to consumers as well (B2C). In these cases, both a business and an individual consumer can be called "customers" but their debt collections process is very different.
If an individual consumer doesn't pay their bill, for example, their consequences could include being evicted, losing service or losing the ability to use a product. Consumer debt recovery would include phone calls and letters to the individual in an attempt to get their payments up to date. Their credit report could take a hit but federal regulations protect them from being harassed.
If a commercial business doesn't pay their bill, they may face similar denial of service. The difference is that there are more parties involved - accounts payable, accounts receivable, sales, credit, financing and other decision-makers. A contract or agreement has generally been signed by both parties and could hold up in court to help recover the delinquent account. The business' credit could still be affected but there are no federal regulations to stop an onslaught of phone calls during the collections process.
A professional commercial collections agency must balance the recovery efforts with protecting the valuable B2B relationship.
What Types of Businesses Use Commercial Debt Recovery?
To clarify even further, let's discuss the types of businesses that are using commercial debt recovery and/or collections:
Software companies such as those selling software-as-a-service (SaaS)
Marketing, ad or digital creative agencies
Suppliers and manufacturers
Hardware companies such as those selling infrastructure or technology
Individual consultants or corporate speakers who work with businesses
Consulting companies
Wholesalers
Event planners and decorators
Growth hackers
Telecommunications companies
As you can see, any business who is actively working with another business, either selling goods, services or even an one-off project, can benefit from commercial debt recovery.
When cash flow is important, it's important to get paid. When it's important to get paid, recovery efforts can be handed off to a professional commercial debt collections agency. When the collections agency can recover the debt and protect the business' relationship, then you have a trusted partner who really cares about your business.