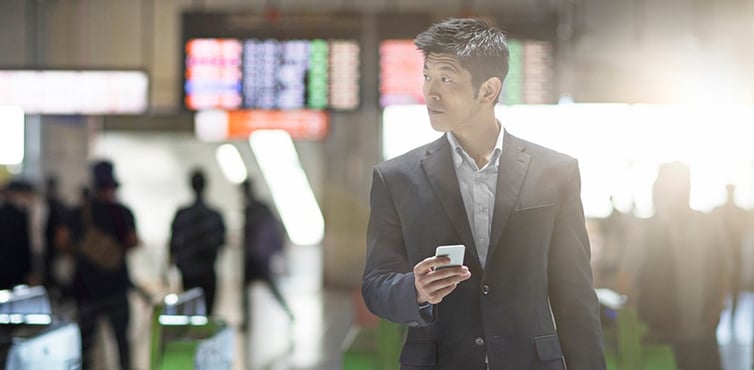 As an entrepreneur considering big growth in your company, you also have to anticipate what looks attractive to potential investors. Obviously, venture capitalists are going to look for a whole host of "must haves" in a burgeoning business, including a business plan and proof of profitability. Part of that proof is securing the financial history of the business so far and the financial projections.
What are venture capitalists looking for in your accounts receivable?
Startup Investors and their Must Haves
Depending on the status of your business and how much capital you intend to raise, you may first need to understand the difference between angel investors and venture capitalists. While angel investors are typically individuals who can make a decision after a few meetings, venture capitalists must be more particular about their larger investments and the profitability for their partner investors. The due diligence and decision process takes longer and more of the business is scrutinized. VC's are looking beyond a great idea with a pitch. Some of the "must haves" include:
Leadership and Team - A good team that works well to resolve challenges and a leader that guides them, including transparency, adaptability, and high quality communication, may be a solid first impression for a VC. After all, their investment makes them a partner in your business.
Product or Service Stand Outs - VCs are paying attention to the generation of new ideas all of the time. Have you established that your idea stands apart, addresses a need, and is a good price point for a market that is ready to buy?
Proven Earning Potential - The internet makes it easier to bring new businesses to market. Have you begun monetizing your product or service idea? Is there a growing and lucrative target market for it? Can you prove it with records of sales and revenue streams?
VCs want Financial Proof
Since venture capitalists are looking to buy into a business and expect an average return of 20 - 30%, their due diligence of a startup or small business goes beyond conversational exchanges or Power Point presentations in meetings. They are responsible for the funding supplied by partners in their organization and want to be sure they can offer a return on their investment. VCs will ask for any evidence or metrics to back up what they're told during initial meetings and use that information to forecast 2 to 5 years into the future of the business.
Some statements of financials may be summarized during initial pitch meetings. Be sure that you can back these up with evidence such as the balance sheet, income statement and cash flow statement:
Number of customers or units sold
Annual revenue, Trends, Is the revenue recurring?
Cost of Goods sold, Gross Profit, Operating Expenses
How does Accounts Receivable affect VC's Due Diligence?
If your customers have financed or used credit in any way when purchasing your goods or services, accounts receivable will be reflected on your balance sheet. If customers are paying off their accounts in a timely manner, the inflow of cash will be reflected. If there are sales but the customer hasn't paid their invoice, the accounts receivable shows those amounts. Venture capitalists aren't turned away by accounts receivable, in fact, quite the opposite if you're offering evidence of quality customers who do pay on time and a team that is effective at collecting. They may, however, examine industry averages for your target market with relation to receivables and also look at aging.
When examining your financial statements, venture capitalists will determine the quality of accounts receivable by how many are past due and how far past due they are. If there is a high number of accounts that are 60 or more days past due, the VC may disregard or question these amounts in your projections. If a large number of customers aren't paying on time, this could greatly affect the VC's investment decision. Part of their due diligence is trusting the accounting team's ability to collect on what's owed and keep up cash flow.
Clean Up A/R Before Talking to VCs
If you are ready to take your business to the next level, consider cleaning up accounts receivable before talking to venture capitalists or other investors. There are a number of ways to do this including self-audits, regular scheduling of invoicing, and reviewing past due accounts. Another way is to partner with a company to represent your business while collecting invoices that are past due. A partnership such as this can help to increase collections of aging invoices, troubleshoot an ineffective invoicing and collections process, lessen the aging and lower the number of past due invoices. Venture capitalists will then see a competent business with impressive financial statements.
Enterprise Recovery's A/R Cleanup offers lower fees than traditional collections. Let us know if we can help.