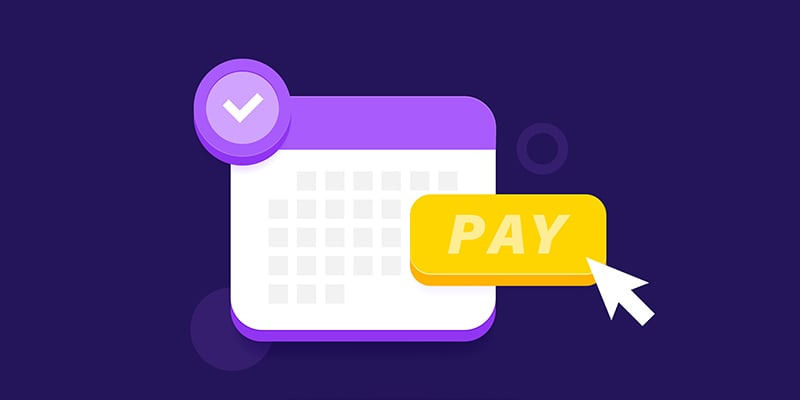 A typical services contract requires a retainer or ongoing payments. Businesses selling software-as-a-service (SaaS), or anything else "as-a-service," rely on monthly or annual fees from subscribers. If those subscribers fail to meet their obligations, their accounts can be sent to collections for recourse.
Non-payer churn is one of many reasons that Saas companies need debt collection services.
The As-A-Service Model
With the evolution of technology and cloud hosting, companies began to offer many traditional services remotely via the internet. Licensed subscribers partake in these services at a nominal fee, typically less than if they outright owned the software or hardware themselves. These subscription fees are often billed monthly or annually and usually via a credit card, ACH, or other methods. The as-a-service model is used for various back office needs including email, accounting, file storage, human resources, sales software, and so much more.
Why Saas Clients Stop Paying
Subscribers generally provide a payment method that will be automatically billed each cycle. As-a-service providers grow to expect the payments as part of their recurring income. Often, payments aren't successful for a variety of reasons, including:
Expired credit card
Declined credit card due to credit limits or card cancelation
Overdrawn checking account
Client churn
Client churn refers to those subscribers who have decided to discontinue their subscriptions. In the case of an unsuccessful payment, the subscriber may have chosen not to renew their subscription but haven't informed the provider yet.
How to Reduce Non-Payments
The best way to reduce non-payments is to stay relevant to subscribers. For example, it would help to check in with them with reminders about upcoming payments to ensure their billing method is correct.
Understanding and reducing churn is also important. Subscribers may discontinue their subscriptions because:
They no longer have a need for the service
They're dissatisfied with the service or support
They're unsure how to use the service and feel it doesn't meet their needs
They expected something different than what the service actually provides
They are going out of business
If the subscriber's payment was unsuccessful, it's important to know as soon as possible. A friendly reminder may be all that's necessary to bring the account current. A loyal client will remedy the error quickly.
When clients decide to churn, especially when they're still under contract, a Saas provider can and should still collect what is owed to them. Anytime a client is contractually obligated to pay for a product or service, whether they use it or not, debt collection services are a viable solution.
Enterprise Recovery LLC specializes in B2B debt collection services for Saas companies. Contact us to see how we can help.