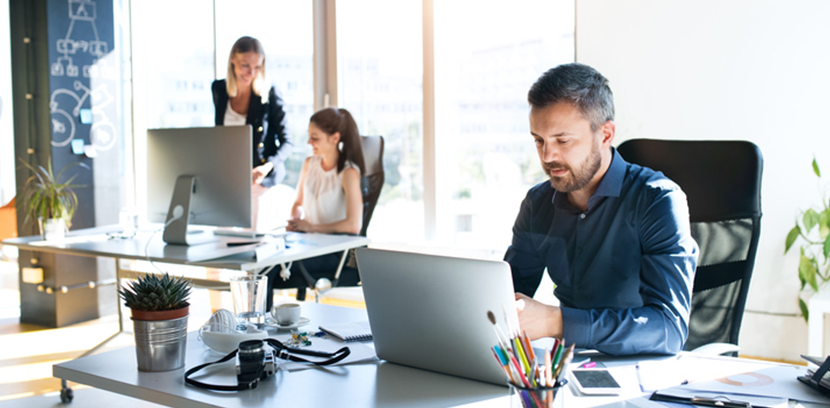 If you're reading this, you may be wondering why the title suggests you should hire a commercial collection agency right now. Let's start by considering the reasons why you shouldn't:
Your accounting is organized and handled with dedicated staff

Your clients always pay their invoices on time

You've never considered taking a client to court over an unpaid debt
Feel free to click away if you've said "yes" to all three. Otherwise, read on.
Here's why you should hire a commercial collection agency right now.
Reason #1: Disorganization
Many small and growing businesses face disorganized and inefficient administrative processes. The reason is typically because the focus is on producing more product or selling more services. Admin procedures, such as accounts receivable management and invoicing, may be put off until necessary - like tax time or when there are cash flow difficulties. Cash flow challenges can put businesses in a tight spot, without the time or resources to focus on what's needed to alleviate the problem.
Reason #2: Late Paying Clients
Disorganization may lead to invoices being sent out late or incomplete. Without the proper information, your clients may not know who to pay, how much to pay or when. Even if your business is organized enough to invoice regularly, some clients just don't pay on time. While it may seem like a few late payments is tolerable, allowing your clients to continue paying late could affect your cash flow or available funds later down the road.
Reason #3: Bad Debt and Legal
Unfortunately, some clients don't pay their invoice at all. Often, businesses will write off these unpaid invoices as bad debt because they don't have the staff or time to follow up. If your business does attempt first-party collections, and are still unsuccessful, you may decide to pursue your claim in court. It can be costly to hire a legal team and devote more time and resources to filing the claim and compiling all the evidence needed to receive a judgement in your favor. And if you lose, you've already spent that time and money that you won't get back.
Reason #4: Why Not? It Could Cost Nothing.
Even if you don't have past-due clients now, you might if you experience any of these challenges within your business. Why not hire a collections agency, just in case? Especially when you consider that there is no charge unless the agency is actually able to collect on what's owed to you. Some collection agencies (namely this one) also provide services before your client invoices go unpaid, after they go unpaid, and even help you take the claim to court if we can't collect. Commercial collections agencies also have experienced staff that can help mitigate these challenges and offer suggestions to help prevent past-due clients. Why not hire a commercial collections agency now? It could benefit you in more ways than you thought.
---
If you have questions about how to hire a commercial collection agency, we can help.