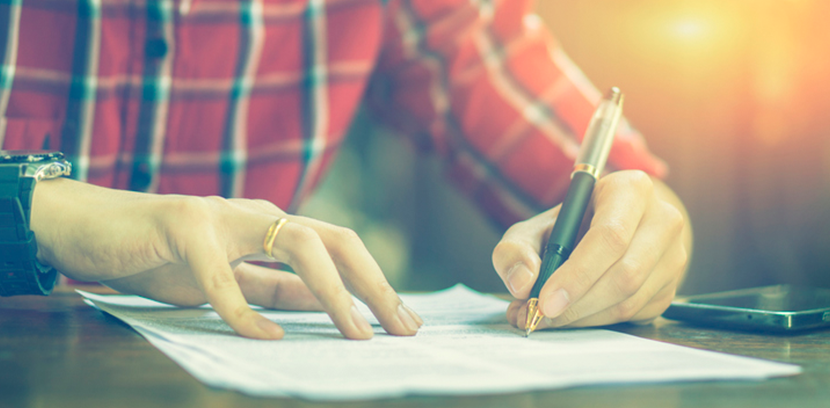 In a Quora thread from last year, an owner of a software business shared the story about a client who stopped paying for their SaaS services. After months of nonpayment and no response to follow-up notices, they closed his account. He later chose to sue the software company for closing his account and they went to court. Because their contract clearly stated that they could close his account due to nonpayment, they won their court case.
Freelancers, software companies and marketing agencies are examples of businesses that may work exclusively with other businesses. Because of the potential for litigation, B2B contracts are not only important, but necessary for protecting the interests of these companies.
Here are 10 things to include in every freelance and B2B contract.
Your Business Information
Every contract should include information about your company including:
Company name
Address
Phone number
Email
Sales Contact (if applicable)
Accounts receivable contact (if applicable)
Your Client Information
At the very least, B2B contracts should name the client you are working with. Make note if the client uses an LLC or another name for their organization - you may want to list both names. Also, make sure you're working with a representative of the company who will be paying you. Add their name to the contract, notably in the signature area, as the person representing the business.
Details, Deadlines and Responsibilities
A good B2B contract will include the details and responsibilities of both parties. As an example, if you're a freelance writer and your client is expecting monthly reporting, it should be included. If you are an agency that requires weekly calls with your client, add it to the contract. Make it very clear who is responsible for any deliverables and when they will be delivered so there are no questions.
Scope and Boundaries
Unless you have defined the scope of the contract, your client may attempt to push your boundaries. Add in any specifics such as working hours, when, how and how often the client can contact you, how many revisions you'll make and what will happen (charges, new contract, etc.) if the project goes out of scope. Set these expectations early and you can refer to the contract if there are any disputes.
Cost and Payment Options
Your B2B contract will state clearly when and how you will be paid. Will the client be billed monthly? Are you to be paid after the project hits a certain milestone? Is the client paying half up front and the rest upon completion? Is the client locked into the contract for a specified amount of time or can they opt out for a fee? Is the client being billed automatically or invoiced? What forms of payment will you accept? Consider all of these questions when crafting a freelance or B2B contract and setting payment terms.
Consequences for Nonpayment
Not only will the contract provide clarity on payment options, there will also be consequences if they aren't paying per the contract terms. Adding a brief description of a collections policy is helpful to make clients aware of what to expect if they aren't paying on time. For instance, you can add that you will contact them via phone and email until they are 60 days past due. At that time, your accounts receivable team will send the account to collections and stop all work on the account.
Ownership of Intellectual Property
As a creative, any work you do for your clients - photographs, content, website designs - will likely be transferred to them, as specified under this contract. If you're considering using the work created in your portfolio, add it to the contract. When they provide you with graphics and other materials to work with, you can also state your expectation that they own the rights to it. If you don't want the liability of using copyrighted material, write it in the contract.
The Use of Subcontractors
When your client signs a contract with you, they will assume that you will be responsible for everything in your agreement. If you will be using subcontractors, your client should know. They may be uncomfortable with the disclosure of confidential company information to those whom they are not contracted directly. Add it to your contract, just in case.
Independent Contractor Status
As a freelancer, your client may ask that you disclose your status on the contract so they have proof of your ineligibility as an employee. This statement frees them from their responsibility to provide benefits, pay employment taxes and more. If you work for only one client (not recommended), this statement will also prove that you are responsible for withholding your own employment taxes.
Signature of Both Parties
Most importantly, the contract should be signed by your business and a representative of your client's business. This signature seals the deal that you both are in agreement to any terms and details in the contract.
If there are any other specifics, guarantees or details on disposing of confidential company information, it should also be included in the contract. Work with your client to ensure the contract protects your interests. Your contracts may look a little different, depending on the client, but should always serve the purpose of saving your business if you should ever go to court.
Learn more about Enterprise Recovery.