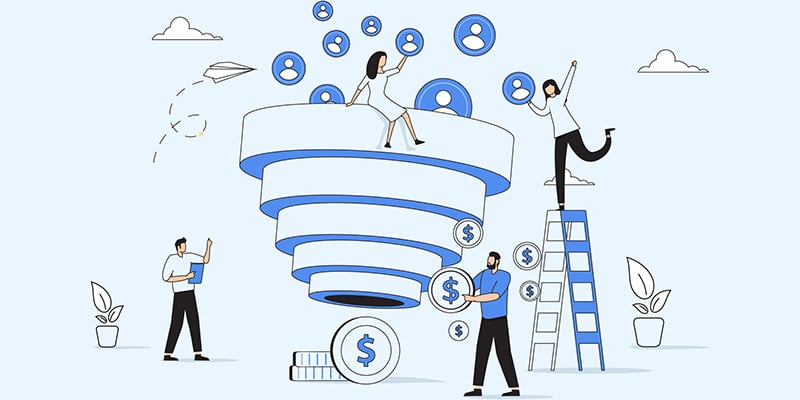 As we've said before, time is money. With that in mind, the last thing you or your sales reps want to do is spend time with a client who:
Doesn't match your version of the ideal client
Doesn't have a need for what you're offering
Doesn't have the money to pay you
Timing is also everything. Your salespeople need to be able to identify if the client meets all of your qualifiers and is ready to buy.
Here are 8 open-ended sales questions to qualify if a client is worth your time.
What were you trying to fix or solve when you found us?
This question will provide information for your branding, marketing and sales. Often, what the general public believes to be true about a brand may be different than what the brand actually does. Asking this qualifying question will tell you what this client is looking for and what they believe you're offering. It will either be a match or it won't.
Have you worked with another company to try to solve these challenges?
If you're unaware of your competition, or how you stack up against them, this question could give you some clarity. You could even go further to inquire what this client liked and disliked about working with your competition. Take notes and get this information to your marketing team - STAT! Learning what makes your company different or better creates powerful messaging for future client prospects. You may also discover that you're unable to provide anything different than what they've experienced before. Be honest about this to determine if you need to keep moving forward.
See also: How Well Do You Know Your Client?
What would define success or deal-breakers in a partnership with us?
It's important to determine the factors that will make your client happy. When asking this question, listen for clues that will define your scope of partnership agreement. It's important to set expectations based on what your company can deliver and what your expectations are for working together. The answer to this question could also let you know if this will be a client who won't respect your boundaries.
How much is your current spending on the problem? Are you losing money by not solving the problem?
When you ask this question, listen intently to determine if they believe they're paying too much for what they're getting. Also, you may find that they've done nothing about the problem. If they're unaware of how "doing nothing" is affecting their bottom line, they may not have the right decision-makers on board to sign off on anything you propose. These questions are important to see when or if they're ready to pay you for what you can do for them.
Has your business experienced any recent or upcoming changes that would affect the problem you're trying to solve?
This is another question that could reveal some red flags. Answers could provide insights on management challenges, downsizing, acquisitions or more. Valuable information could be provided about the volatility of their business, which will ultimately affect your relationship or their ability to pay you on time.
What is your strategy and process for onboarding and working with new vendors?
Here again, you and the client might have different expectations of working together. The information uncovered with this question can help develop payment terms, scope and other considerations for the partnership or agreement. You may find that they hand off the ultimate decision to another management party, they pay via ACH or they only expect to pay after the project is completed.
What are our next steps and timeline for meeting your goals?
A great way to find out where you stand and what to expect is to plainly ask, "What's next?" This question prompts an answer to determine when you can expect to close, if they're considering your offer and some clarity around when they expect to see some results. After this discussion, it's important to consider if you believe this client is a good fit based on:
Your ability to meet their expectations
Their ability to match your scope and processes
If they're ready to buy and
If they can pay
Another step in your qualification process might be to run a business credit check. This important step could also help determine if your prospective client has filed for bankruptcy or has fraud complaints filed against them. Find out more by visiting our sister company, VeriFirst Background Screening, for corporate screening.