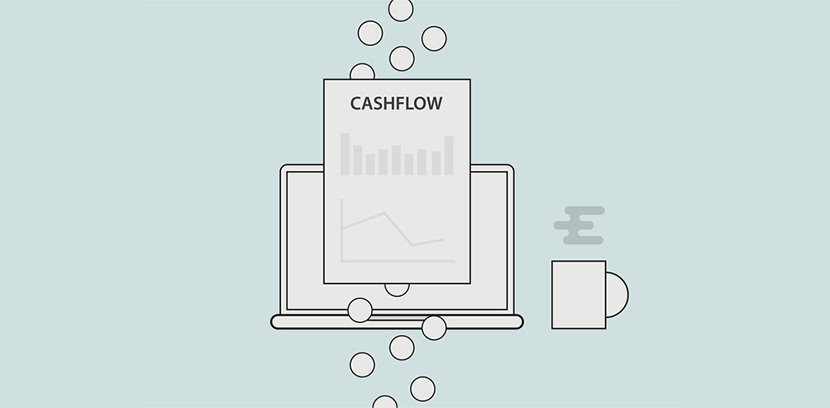 A 2017 study reveals that 41% of small businesses surveyed reported cash flow challenges within the past year. Over half of those same businesses said the impact of the cash flow challenges was consequential to their business. Unfortunately, this news isn't that surprising. Freelancers and small business owners frequently struggle with poor cash flow or management. The good news is that these challenges are quite common and can be remedied through a closer look at company financials.
Here are some common cash flow challenges faced by small businesses and suggestions on fixing them.
Small Business Cash Flow Challenges
High Expenses
It's really easy to overspend during the startup phase of a business. Or, in some cases, small businesses start off counting every penny and then get too busy to stay on top of it. Regularly audit all expenses and consider the cost-benefit of each. Is it necessary to rent an office location that costs more than the business can afford? Can you get business discounts on your utilities? Have you hired employees before your business was really ready for them? When you spend money on the business, will it help make more money for the business?
Low or Negative Margins
The reason for high expenses may have been because sales were really good. If sales aren't as high as they used to be, perhaps there are other underlying reasons. Are your prices too high or somehow not in line with your industry? Take a look at your client margins and see if the amount of time your spending on particular clients is actually worth your time. You may find that you need to raise prices on more demanding clients or fire clients who aren't a good fit. Or you may decide to drop certain services or products that cost more than they are bringing in.
Too Many Bad Debt Write-Offs
Selling to clients who aren't paying their invoices can obviously affect a business' cash flow. It may be time to consult with your credit manager or credit policy to understand why the business is extending credit or continuing service to clients who are not or unable to pay their debts. If there is no credit policy, it is definitely time to create one. Consider running credit checks on potential clients. Establish uniform standards for extending credit to new and existing clients. Make sure you've clearly stated payment terms and received a signed contract from your clients as well.
Not Collecting on Receivables
Poor cash flow may be simply because your client hasn't paid on time. Perhaps they can pay but they don't know where to send the check. Or they don't know how much they owe because they haven't been invoiced yet. The best way to get paid on time is to be proactive about collections. Proactive receivables collections activities include:
Paying close attention to the financial and administrative part of your small business will help alleviate most of your cash flow challenges. Get organized and make a plan to regularly audit your expenses. If you're still having challenges with late or non-paying clients, contact us to see how we can help. Enterprise Recovery offers services from accounts receivable clean up, collection of bad debt and legal collections help, should your business need it.