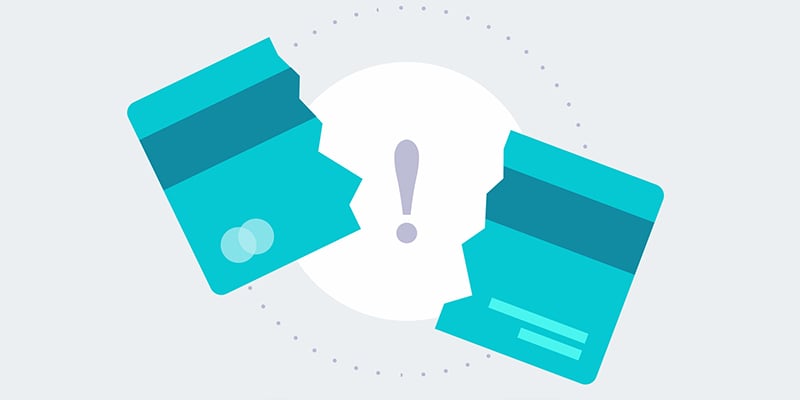 The internet allows for businesses to sell the use of software (and hardware) and revenue is collected either yearly or monthly as a subscription service. The as-a-service or subscription business model is sustainable as long as payments are received. Because client retention is very important to this business model, debt collections must be handled with business relationships in mind.
Here are four things to consider when sending SaaS clients to debt collections.
Reasons SaaS Clients Stop Paying
In many cases, SaaS clients are unaware that they've stopped paying. Typically, the client provides a means of payment such as credit card or account withdrawals for automatically renewing their subscription. This also means that payment could be compromised by:
Expired or declined credit card
Overdrawn bank account
Canceled or replaced credit card
Canceled or moved bank account
If any of these are true, the collections process should be a relatively simple process of obtaining the updated payment information. If the client has decided to discontinue their subscription, they are measured as part of the "churn rate" or loss of subscribers. Unless the contract allows the client to cancel their subscription through non-payment, there may be contractual disputes about payment. In that case, a B2B collections agency could step in to help the client honor their agreement with the SaaS vendor.
SaaS Client Relationships Are Important
Business-to-business or B2B relationships are important because there is a longer sales process, more stakeholders involved and they may contribute to either business' success. It could take weeks or even months to build trust in a business partnership. In a SaaS vendor/client relationship, the software service provided may be a valuable part of the client's business, from providing the foundation of their communications to securing their data. SaaS vendors also depend on the retainer as regular cash flow. Any miscommunication or disagreement has the potential of damaging the relationship, interrupting business processes and reducing cash flow.
B2B Debt Collections Understands Client Retention
Debt collections can especially be challenging unless SaaS vendors are working with a collections company that honors the relationship and offers brand protection. Brand protection means that the payment dispute is handled carefully, with trained associates, deep research and high quality customer service. B2B debt collections leads with an of understanding accounts receivable, accounts payable and what it takes to build trust in business relationships.
How to Reduce Debt Collections
Avoiding debt collections is something that every business aspires to. Unfortunately, things happen that may be unavoidable. There are a few things that SaaS vendors can do to reduce the possibility of payment disputes with clients including:
Ensuring auto-renewal (being proactive about renewals and expiring accounts)
Set payment terms with consequences for non-payment
Sending friendly reminders about non-payment
Engaging, listening to and rewarding clients for long-term client loyalty
When SaaS companies communicate regularly with their loyal clients, and make payments easy, debt collections can be reduced. When the inevitable late payment happens, trust a B2B collections agency like Enterprise Recovery to understand and help recover those accounts.