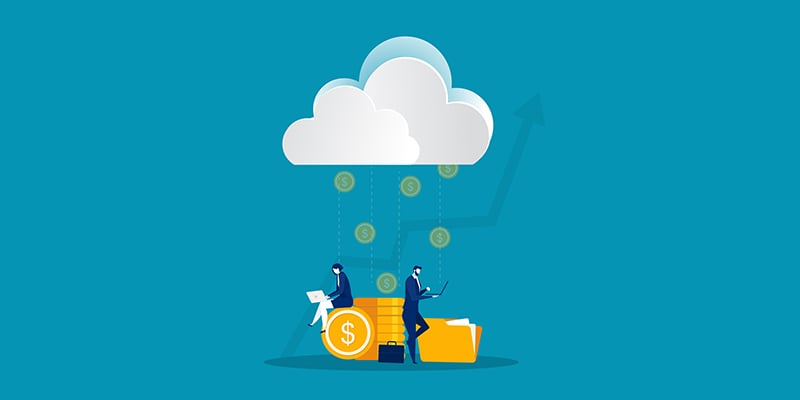 Setting up any sort of retainer or regular payments seems to be a great business model. Subscribers to software-as-a-service are auto-billed or auto-renewed regularly, funding any updates to the product and keeping cash flowing. The challenges arise with missed payments or non-paying customers.
Is there a good way to collect from non-paying SaaS customers?
Missed SaaS Payments Require Response
There are numerous reasons for missed payments, all of which should trigger a response. For example, overdrawn accounts or credit could halt payments. The customer may no longer be using the software or are not satisfied with the product. The customer may have stopped paying for the service and they neglected to cancel with the vendor. The customer may have gone out of business, merged with another or were acquired. For each of these scenarios, the SaaS vendor should follow-up to determine the reason and inquire if they're able to do anything to resolve the issue.
Preventing Missed Payments
To avoid missed payments or debt collections, SaaS vendors can do due diligence prior to accepting the customer as a subscriber, such as running credit checks on the business.
Proactive auto-renewal is also important to ensure the account information is correct and that the customer is happy and willing to renew. Vendors can encourage customer loyalty with regular communication, surveys, awards, discounts and friendly reminders when their subscription is about to expire. Positive customer experience transactions will also encourage your customer to be communicative about their issues with the software or their lack of training on its use.
Collecting from Non-Paying Customers
Instead of taking it personally or avoiding the conversation around non-payment, it's important to follow-up to determine how to collect and how to keep the customer. Any follow-up conversation should be friendly and straightforward to inform the customer of your request and inquire why they haven't paid. The goal will be to remediate the delinquent account and, if possible, offer potential solutions if the customer is expected to churn.
The sooner the follow-up conversation can happen, the more likely the payment is recovered.
The customer may only need to update their billing information. They may feel the need to air grievances about the product. Or they may require more of a hands on approach to learn how to properly use the software. The good news is that they'll still be a customer.
If the customer is unwilling bring their account up to date, a third party debt collections agency could be the next best contact for collecting on the account. A B2B debt collections agency can attempt to collect on your behalf or even help take the case to court.
The focus of SaaS vendors is growing their business and keeping customers happy. A non-paying SaaS customer may not be unhappy, but there could be a number of other things happening. Follow-up, make the call and reach out to Enterprise Recovery for debt collections when they're not willing to pay.