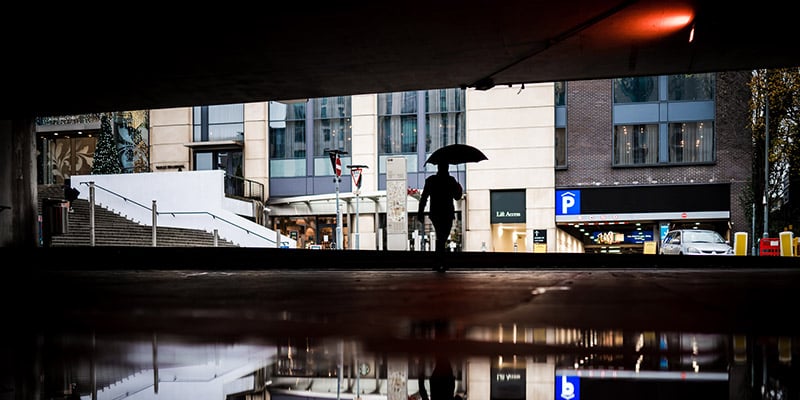 The National Oceanic and Atmospheric Administration (NOAA) predicts an above-normal hurricane season. Unfortunately, we've already witnessed the power of Hurricane Ida across the country with much of its impact still to be determined. Just as we've discovered with the COVID-19 pandemic, asking for money during this time seems precarious.
Is there a nice way to collect payments from clients affected by natural disasters?
Don't Feel Bad for Asking
I realize that if you're a human being, it seems insensitive to follow up on unpaid invoices when your client is in the middle of a crisis. However, consider these things:
Your business needs matter. If your client is contracted with your business and is still actively using your products or services, you still deserve to be paid.

Disaster recovery services protect businesses from downtime. Cloud-based software is ubiquitous and keeps many companies online, even if their physical locations are not available.

Due to the pandemic, many businesses are working via remote options anyway. Even if they've evacuated, they could still have access to resources.

You have options for handling the situation with care.
Flexibility and Compassion is Key
You don't have to aggressively harass clients for payments that are a few days past due. In fact, you can download these sample templates to follow up on account payments in a friendly, compassionate way.
If your client is unable to pay what's owed to you at the moment, it may be time to consider short-term alternate payment plans to help them meet their obligations. Another option is to offer online payment options such as ACH or credit cards, especially if they are unable to access paying by check.
Have Someone Else Follow Up For You
When you're just not up to the task of following up with clients who have been affected by natural disasters, consider Enterprise Recovery's accounts receivable collections service. We'll gently handle late-paying clients, accounts receivable balances and offer helpful best practices to reduce days sales outstanding (DSO). We understand the intricacies of a valuable B2B relationship so we can protect your brand too. Let us be an extension of your A/R department, helping you to keep your clients in crisis and allowing you to focus on keeping your other clients happy too.