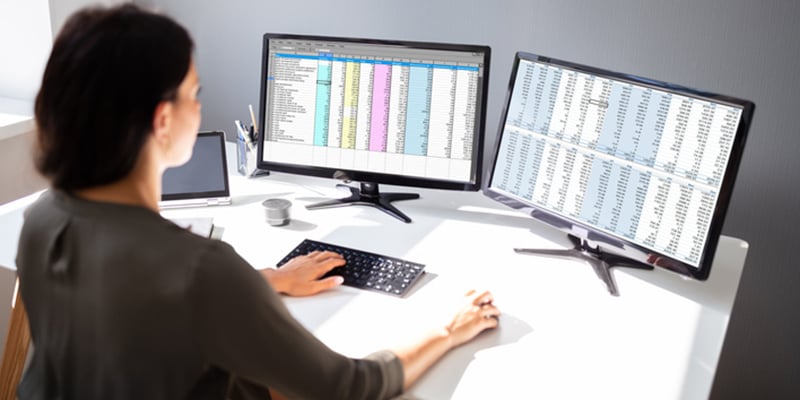 If you regularly bill clients, you have likely had the experience of chasing down money. It's frustrating, uncomfortable and a little intimidating. Now add in a global pandemic, climbing unemployment statistics and the amount of small businesses closing shop and suddenly, asking for what's owed to you can be downright worrisome. Let's take a step back and consider a new way of dealing with outstanding or overdue invoices, shall we?
Here are five ways to help businesses deal with unpaid client invoices during COVID-19.
Ask Questions
Instead of hammering your clients with collections phone calls and demand letters, ask questions instead. Find out if they're experiencing new challenges as a result of the pandemic or subsequent lockdowns. Ask if they need to make changes to their agreement with you or if they require flexibility. If you can approach the client in a friendly manner, they could be more willing to meet you in the middle somewhere.
Pause or Reduce Your Services
If you can be flexible with your clients, they'll likely stick with you for as long as they can. Your services may be important to the success of their business at this time but you cannot work for free. Offer to pause or reduce your services but keep their contract active, if possible. They may need more time to pay for services you've already provided but don't want to incur more debt. Keeping them contracted with you could help guarantee they will pay over time and, just as importantly, you can retain them as a client when things balance out.
Increase Credit Limits
For those that have been loyal, solid clients, if you can afford it, you can offer an increase in their credit limit. Before pursuing this, it may be advisable to obtain a business background check (if you haven't already) just to ensure that the company is in good standing. A credit increase, discount or other incentives could be helpful so their payments to you don't get too far behind.
Be Understanding & Patient
You can offer kindness and patience to your clients who are struggling right now. If they are being especially quiet or non-responsive, reach out to them via a friendly reminder notice. (Download a sample letter specifically for COVID-19 collections here.) Give them the opportunity to explain their situation and make alternative arrangements with your business. When your clients see you as approachable and understanding, they could be willing to make payments over time or negotiate another solution to resolve their debt to you.
Get Professional Help
If you don't have the time or resources to deal with unpaid, overdue or outstanding invoices during COVID-19, there is an option. Maybe your business is also struggling to pay expenses and debts. If this applies to you, it could be time to get professional help. Here's what that could look like:
Assistance with outstanding invoices - For those invoices that haven't yet come due or low priority invoices that are past due, an accounts receivable clean-up may be helpful for following up and boosting cash flow.

Bad debt collections - For invoices that have been written off or are more than 45 - 60 days past due, third party collections will do due diligence to collect payment or else you owe nothing.

Legal review and litigation - For accounts that are refusing to pay or are non-responsive, you may have legal recourse. A professional legal team can review your case and help you take the client to court.
A recent survey of businesses in Europe have revealed that there are large increases in unpaid invoices due to the COVID-19 pandemic. You don't have to be a statistic. Try these five new ways of dealing with unpaid invoices and retain your positive business and client relationships too.