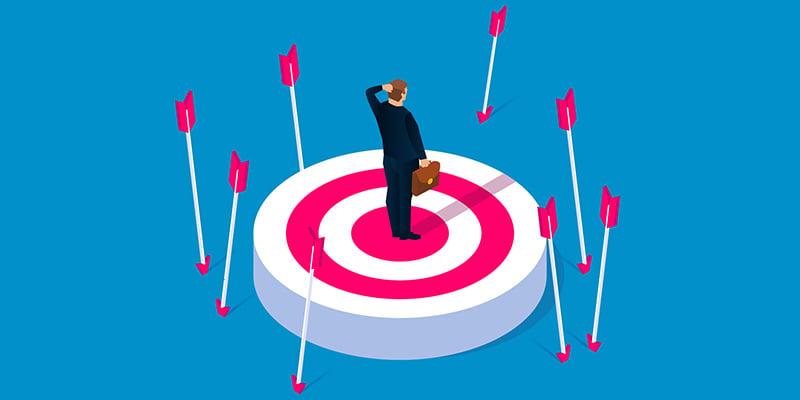 Losing a client after establishing a relationship and putting in work efforts can be disruptive to any organization. It's especially painful if you're working as an independent contractor, freelance, or as a growing business. The loss in revenue may mean that you need to find another client immediately. There are some practical steps you can take to bounce back.
Here's how to recover after losing a client, especially when it might affect business income.
Get Curious
It's easy to react when your client has chosen to work elsewhere. After your initial reaction, however, it's time to learn from the experience. If at all possible, ask for feedback from the client. The feedback could inform your working style or back office processes or it could reveal that your client simply wasn't a good fit. Perhaps they wanted expertise in an area where you were a novice. Maybe your rates are more than they could pay. Get curious and make adjustments where you can. Or simply stick to your guns and move on to clients that match your style.
See also: How to Set Your Rates and Invoice Like a Boss
Get to Work
After losing a client, it's important to keep moving forward as quickly as you can. Update your portfolio with the projects completed for the lost client, with their permission. Get more engaged with current clients by asking them to complete a loyalty survey. Reach out to former clients to let them know of your new availability. Ramp up your marketing efforts to entice new clients or inform current clients of new product offerings or updated services.
Get Informed
If you haven't already, it's important to understand how the lost client affects your working capital. You may also have dedicated too much time to the client at a lower rate or they may have pushed you out of the scope of your original agreement. This information will impact the type of client you require to replace the income and contract scope.
It's also important to know if the client has paid all of the invoices or other dues required to work with your business. If the parting of ways was not an amicable separation, it could be that they have outstanding debt with you. When this is the case, it's advisable to continue to follow up to get what's owed, especially if the work was completed or the product was delivered as expected. Often, an unhappy client may refuse to pay or stop responding to messages from your accounts receivable department. If this is the case, a third-party collections agency that specializes in B2B accounts can take on the task for you.
At Enterprise Recovery, our collections specialists are trained to tackle unpaid debts in your industry. We can also escalate the debt to legal collections, if necessary, guiding you along the way and making recommendations through our commercial collections litigation team. Let us know how we can help!