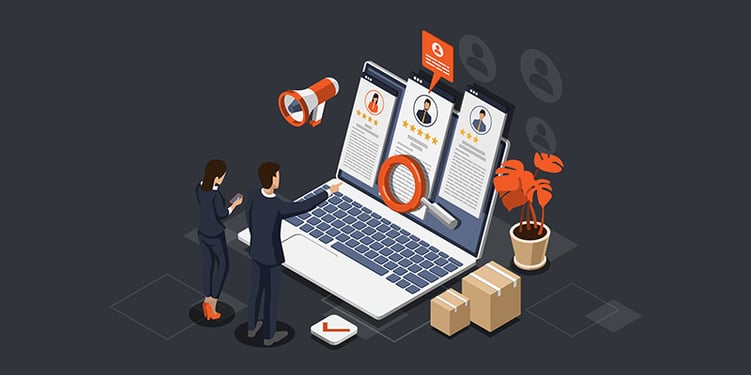 In every business, employees are the most powerful and often, most expensive, resources. Human resources managers are tasked with hiring the best people in the most efficient manner, onboarding them quickly and supporting the overall employment experience within the company. It's quite the challenge to manage all of the paperwork, changing job specifics and the actual human resources. Thankfully, there are a number of software-as-a-service companies getting into the mix.
Here's how HR Tech SaaS companies are transforming the HR industry.
Hiring and Candidate Experience
Considering that most hiring and recruiting moved online during the pandemic, it became important to ensure a positive experience for the candidate. Using an applicant tracking system (ATS) automates the hiring process for an improved experience all around. The ATS finds candidates via online sources, integrating with job boards and allowing hiring manager to post a job with ease. The system communicates with HR and the candidate throughout the experience, including reviewing resumes and interview scheduling.
Background Screening
Gone are the days of the manual process of filling out an application and signing an authorization and consent form for a background check, then waiting around for the consumer reporting agency to return the results. Today's background checks are integrated directly into an applicant tracking system or are available through their own online portal. FCRA compliance is also built in, so the forms and the follow-through, including adverse action, are available directly to the hiring manager.
See also: How to Collect from Non-Paying SaaS Customers
Employee Engagement
Other software subscription models are helping to boost employee engagement. From onboarding and employee education to managing employee performance, organizations are investing in this technology to help boost employee morale and motivation, especially as work, collaboration and communications have moved to remote work.
Investors Interested in HR Software
Companies such as Credly and Humaans are successfully raising funding in this growing niche of subscription software businesses. PricewaterhouseCoopers estimates that HR and HR IT leaders will continue to invest in apps and programs that will help with talent acquisition, employee experience and core HR systems in the cloud. As more companies choose to continue to streamline their processes and their employees remain sometimes, mostly or all remote, HR software-as-a-service is a market that will keep trending upwards.
Having trouble collecting from subscription customers? Enterprise Recovery is a debt collections agency focused specifically on B2B accounts. We understand how to protect your business relationships and your brand. Let us know if we can help!