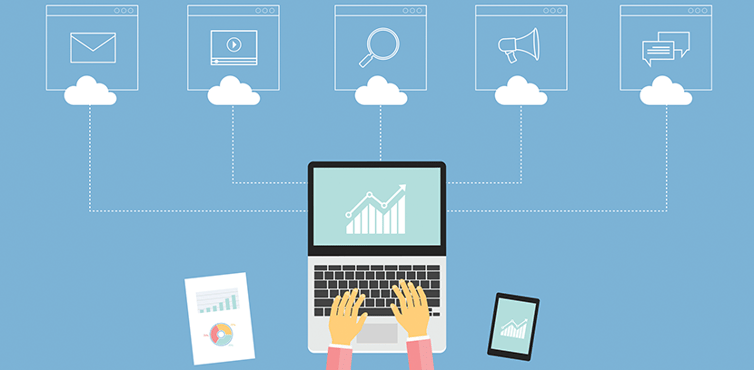 Unless your business is accounting, letting the pros handle what they're good at means you can focus on growing your company. Sharing your business information with an accountant can be a challenge, especially if your accounting software requires exporting or downloading large files. QuickBooks has recently rolled out a new set of features that allows for easier access and communication with an accountant.
Here's how the My Accountant feature works in QuickBooks Online.
Giving Access to Your Accountant
After you log into your QuickBooks Online account, you will notice a new tab called My Accountant. Inviting your accountant to view your accounts is as easy as entering your accountant's email address. If you don't have an accountant, QuickBooks Online offers access to local accountants at the click of a button. Simply click "Find a Pro to Help" and you can narrow choices by Location, Industry Served, Service Provided, and (QuickBooks or 3rd Party QB Integrations) Product Supported. The professional advisors have profiles that list bio information, client reviews, QuickBooks certifications, contact information, as well as the ability to send a message right from the dashboard.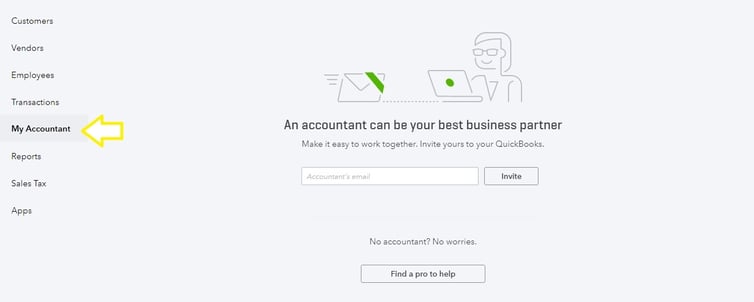 Communicating with Your Accountant
Once you have invited your accountant to view your files, they will see the files within their own company portal. In fact, you can have more than one accountant viewing your books but they will not see communication or requests from each other. When your accountant requests anything from you - files, changes to your accounts, tasks, or other messages - the requests, due dates, and shared documents show up in the My Accountant tab. You can also set up email notifications to alert you when your accountant is communicating through QuickBooks Online. (Photos courtesy of QuickBooks blog.)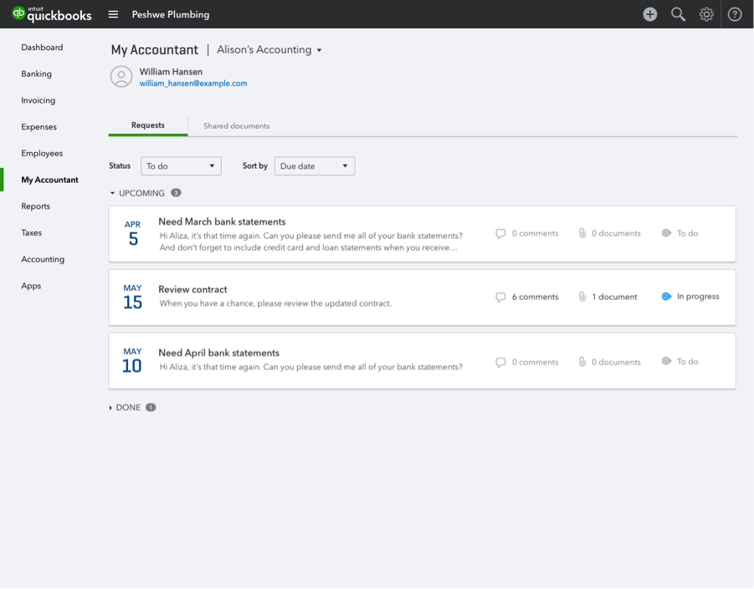 Shared files are also easily located and can be organized or sorted by document name, request, or upload date.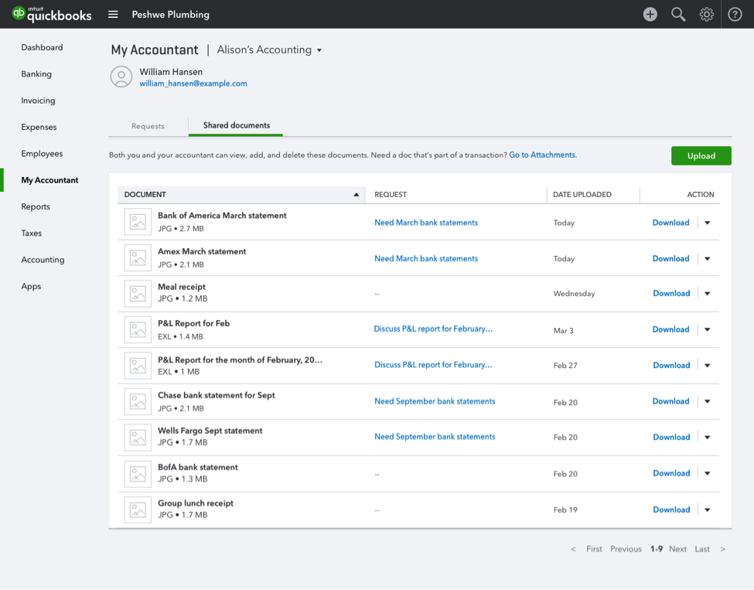 Can My Accountant be used for Collections?
Using the My Accountant feature in QuickBooks Online, you could invite a third party auditor or accountant to review your accounts receivables and collections efforts. For instance, if you've used your QuickBooks account to discover and recover past due invoices, an auditor would be able to review these records and help with the collections process. This process can also be helpful for an accounting department that requires assistance cleaning up aging receivables.
During an Enterprise Recovery A/R cleanup, we provide complimentary analysis of customer receivables, make recommendations for in-house enhancements and help in defining customer collection parameters. For more information, click on the green button and let us know how we can help.