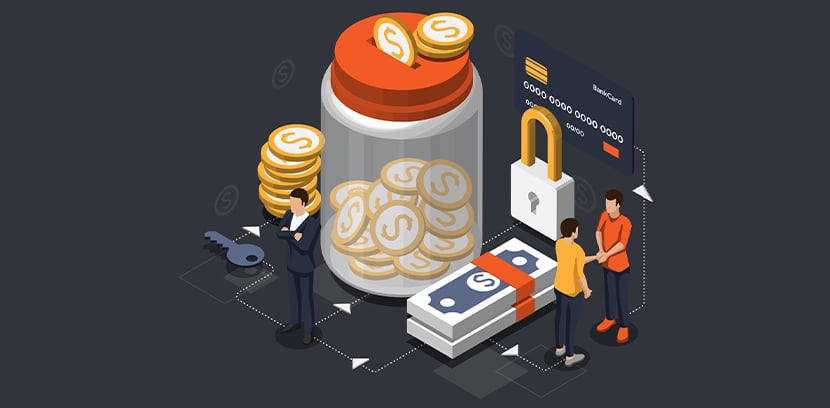 During an economic downturn, it is not uncommon for accounting departments to notice an increase in DSO (Days Sales Outstanding). As receivables start to drift beyond payment terms, you'll want to be sure your team is ready to act fast. Depending on the circumstances, the accounts receivable response may be varied from demand letters to payment plans.
In times of crisis, businesses can still expect client payments. Protect cash flow and revenue with these best practices.
Identify Past Due Accounts
An aging report helpful to identify those accounts that are falling delinquent. As a measurement of accounts receivable management, this report can be customized to determine which accounts need to be escalated immediately. Your accounting team will also be able to determine how much each client owes and this information may be used to determine which clients to contact first.
Send Reminders
Once accounts are identified, the accounts receivable team should send reminder notices to let your client's accounts payable team know that payment is past due. These reminder notices will also include a copy of the invoice and friendly language that allows clients to ask questions or inform your business of any reasons for non-payment.
Escalate to Collections
In particularly stressful times, your client may not be responsive to your friendly reminders and attempts to collect. It may be time to escalate the account to collections within your organization or to a third-party collections agency. Remember that the earlier accounts are escalated, the more likely your business will be paid.
Get Paid While Focused on Client Care
Companies like Enterprise Recovery can help at all stages of the billing and collection cycle. Keep your team focused on servicing clients while a qualified business partner does the tedious task of making payment reminder calls, sending delinquent notices and escalation to debt collection if/when necessary.
Collections will also work with your client to get what's owed to you under any circumstances. For instance, during economic challenges, installment payment plans may be helpful to clients who are short on cash. The objective is to collect as much as possible, as quickly as possible, so you can keep your business revenue protected.