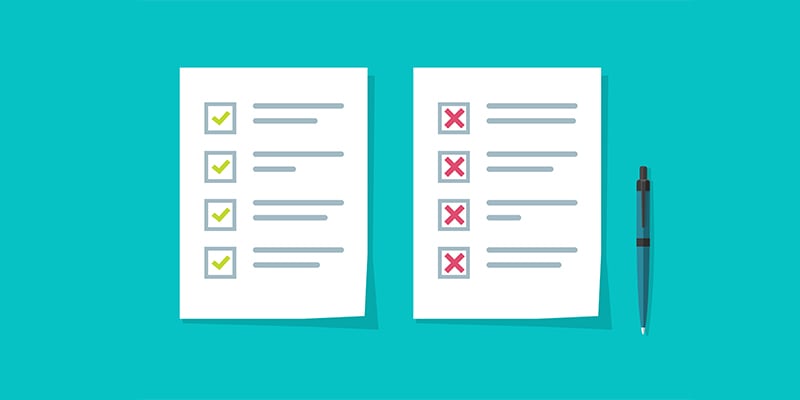 If you've ever struggled with chronic late-paying clients or are silently seething over invoices that were never paid, you're probably considering commercial debt collection. Of course, you're wondering how much it'll cost and if you have time to research it. You may wonder how to escalate an unpaid debt to a collections agency and if they'll damage your client relationships. Let's tackle some of those questions, shall we?
The Dos and Don'ts of Commercial Debt Collection: What You Need to Know.
Don't
:
Wait until Non-Payment Hurts.
Do

: Run Regular Aging Reports.
Aging reports are imperative for knowing who owes your business and how delinquent their payment is. Run aging reports once a month or every two weeks before their non-payment begins to hurt your business. With that knowledge, you can be prepared for the next steps - either within your collections department or if those accounts need to be escalated to a professional commercial debt collections agency.
Don't

:

Assume They'll Pay Eventually.
Do

: Follow Up.
Understandably, you'd assume your business partners or clients would eventually pay what's owed to your business. You had, or possibly still have, a solid working relationship. Instead of making assumptions, follow up with a demand letter or even a friendly reminder. Often, these reminders are all that's needed to prompt payment.
Don't
:

Miss Important Details on Invoices.
Do

: Use a Template to Create Them.
One of the reasons for late paid invoices is missing information necessary to pay them. Details needed might include a description of goods or services, payment terms, or more. Instead of trying to remember what to include, use Excel or accounting software to create an invoice template that you can use every time.
Don't
:

Assume Debt Collectors Are Mean.
Do

: Give It a Try for Free.
Our company, Enterprise Recovery LLC, was founded to focus solely on debt collections for business-to-business transactions and relationships. For over two decades, we have worked with clients who outsourced to us for their back-office needs. We understand the value of business relationships and work diligently to protect your brand during our commercial debt collections. Our collections specialists are trained to be firm but friendly, consistent, and knowledgeable when working for you. You can also try our services with no monthly minimums or long-term commitments. If we can't collect what's owed to your business, you owe us nothing. We may even be able to provide legal advice on what to do next.
Don't write off what's owed to you. Give us a try instead.