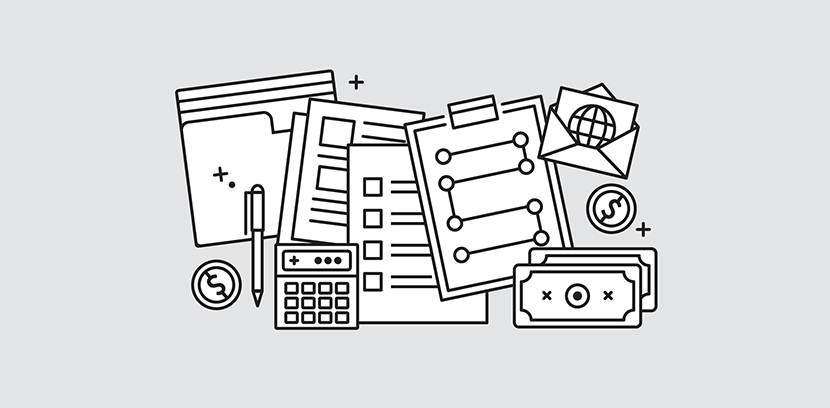 One of the biggest factors determining the success or failure of a business is how well they manage their accounts receivable. Accounts receivable management is defined as the practice of collecting money that is owed after extending credit for a product or service. You may not think of invoicing as extending credit but anytime your business delivers a product or a service and has to wait on payment, you're effectively giving the other business a credit line. That payment should be received in a relatively short amount of time or your cash flow is affected.
Here are the VERY BEST practices to manage and collect on B2B accounts receivable.
Best Practices for A/R Management
Tracking your accounts receivable is an effective way to ensure working capital and cash flow for your business. These finances will help determine if you can pay your bills, your payroll and if you can invest in the growth of your company. Proper management of your financial records also makes your business more attractive to venture capitalists or other investors.
Some best practices for accounts receivable management include:
Establishing payment terms
Invoicing regularly
Automating receipt of payments
Reviewing receivables
Communicating regularly with clients
Establishing policies for collections in-house and outsourced
Best Practices for B2B Collections
If you want to get paid for your invoices, you need to know when payment has not been received.
It sounds simple enough but unless you're regularly reviewing receivables as part of your A/R management, you may be missing out. The sooner you can be aware of non-payment, the more likely you can recover the full amount owed to you.
If your clients know when payment is due and your payment options are easy or automated, they may not need to be subject to your collections efforts. As a best practice, you may be able to avoid making an uncomfortable phone call about a late payment by enforcing a collections policy. Otherwise, your payment terms should also include consequences for late or non-payments including:
How often you will follow up
Late fees that are applied after a particular period of time
How long before you'll send their account to a third-party collections agency
Your collections policy should also include an acceptable time period for receiving past due payments and when you will escalate to a collections agency.
Best Practices for Escalating Non-Paying Accounts
If you've exhausted all internal first party collections efforts, including friendly reminder nudges and demand letters, the next option is to escalate to a professional collection agency (like Enterprise Recovery) to resolve the debt. Once you sign up for collections services, you can send one or many accounts through an account dashboard set up specifically for monitoring your accounts. Our collections team will need the following from you to track down payment:
Invoices
Contracts or signed agreements
Notes or logs of conversations or attempts to collect
Any other information about the client
Within 2 days of receiving this information, you'll receive acknowledgment and our team of professionals begins the work of research and tracking down your payment. If payment cannot be recovered, you owe no fees at all. In fact, the Enterprise Recovery team is available to help escalate your account to legal review and litigation, if necessary.
The VERY BEST way to collect on B2B accounts receivable is to manage it well, set policies and expectations with your clients and partner with a trusted professional agency when needed.
Want to learn more about our B2B collections services offered? Click here.