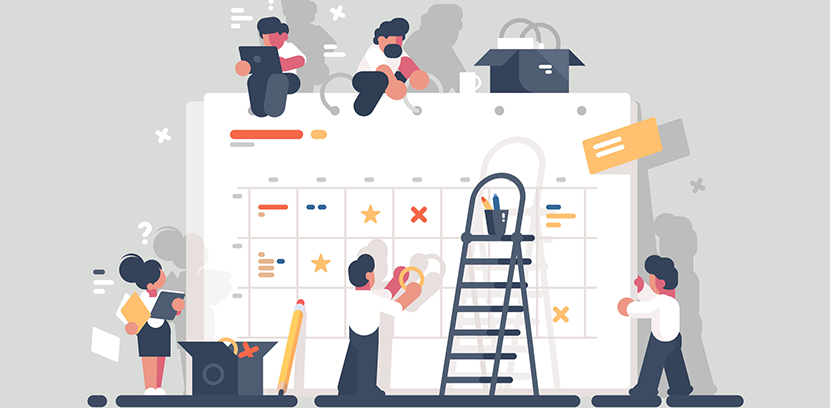 The aim of the Enterprise Recovery Zenith blog is to inform, educate and support all who read here. Your clicks and comments determine what's important and how we can help. Within the top 10, we may also recognize trends and what's missing that we should cover in future posts. Read on to see if there's something you missed this year.
Top 10 B2B and Accounts Receivable Blog Posts
---
#10: When Should a Business Consider Litigation for Commercial Debt Collection
If you've ever been frustrated with a non-paying client, you may have considered a lawsuit. This post helps businesses to understand if they have a good case against a client for non-payment. It's better to be prepared and have a professional review your case before you spend the money taking them to court.
#9: How to Talk to Clients with Unpaid Invoices
Talking about money can be uncomfortable, especially for small businesses without an accounts receivable department. In this post, we offer suggestions to prepare before reaching out to talk to a client with a past due invoice. There's no need to get angry or take it personally when a client hasn't paid on time. As they say, you can get further with honey than vinegar.
#8: Friendly But Firm: How to Set Boundaries with Clients
There are awesome clients and there are not-so-awesome clients. We believe that it's up to you, the business, to determine how you're treated. B2B relationships, as with any relationship, can be made better or worse depending on boundaries. Not only will clients take advantage of your willingness to go out of scope, they may also have you working for less than you thought.
#7: Solving the Cash Flow Problem for Marketing and Ad Agencies
Many Enterprise Recovery clients are digital marketing and ad agencies. These agencies know that it takes money to make money and frequently walk a line that depends on cash flow. The most important factors of positive cash flow in the agency environment are client retention, managing credit and accounts receivable management.
#6: Accounts Receivable Management
Earlier this year, Enterprise Recovery added a glossary to help readers understand the terms used in accounting and accounts receivable. Accounts receivable management is a necessary part of any small or growing business that wishes to succeed and continue making prosperous business decisions.

#5: B2B and Corporate Payment Trends
The best way for businesses to get paid on time is to offer many different ways to pay. Corporate payment methods are shifting all the time, making self-service easier for clients and reducing the risk of payment fraud. This post holds up with current and future predictions in payment technology.
#4: Women Entrepreneurs: Get Paid What You're Worth
This post was written to highlight the funding challenges of female entrepreneurs after the release of a fascinating Senate report. Overall, women did not ask for as much funding and, in fact, feel as if they may be judged for being more assertive. With many suggestions to help independent workers and entrepreneurs, this post also encourages everyone reading to find value in themselves.
#3: First and Third Party Collections
This post is another part of the glossary to help readers understand the terms used in accounting and accounts receivable. The difference between first and third party collections became one of the most popular searches for this year. To put it plainly, first party collections are done in-house and third party collections are performed by a professional collections agency.
#2: What is the B2B Collections Process
Collecting debts from a consumer is dramatically different than collecting from another business. Consumer collection is also affected by legislation that doesn't apply to the B2B collections process. Accounts receivable management should encompass the steps to collect from clients, including when to write off bad debt, when to turn over the debt to first and third party collections and when to pursue legal action.
#1: Prompt Clients to Pay with a Friendly Reminder
With our focus on business partnerships and relationships, it's no surprise that Zenith blog readers want to know how to get their clients to pay and maintain the relationship. This post offers tips to ensure prompt payment before payment is due and the steps to take to follow up after payment is past due. We also offer free editable templates for email and regular mail for download.
We understand that your clients contribute to your success. We also hope you recognize the value of your business and your time. You deserve to be paid for what you do.
Thank you for reading and subscribing in 2018. Happy New Year!
Have a B2B Accounting and Collections Question?