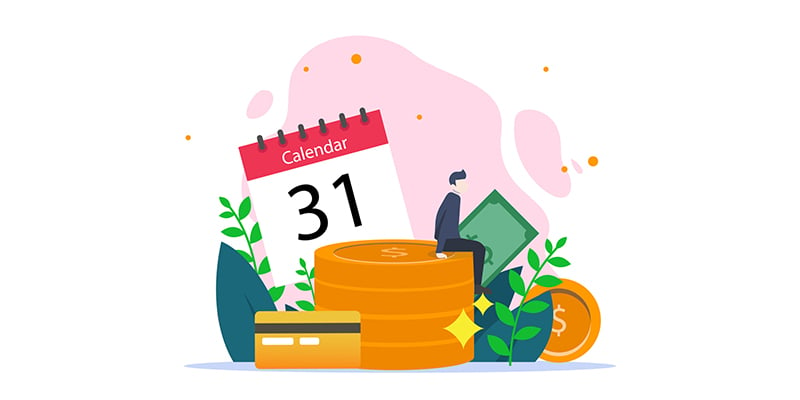 Does your business suffer from late paying customers? Are you a flying-by-the-seat-of-your-pants A/R department of one? Do your clients get away with paying your business late or not at all without any consequences?
If you answered 'yes' to any of these questions, an accounts receivable collections policy can help you:
Get paid on time

Organize your accounts receivable process so you can handle the job alone

Feel like you have some power if your invoices aren't paid
Read more to learn how to use an accounts receivable collections policy and download a free sample template.
😠Grrr...Late Paying Clients
We know it's frustrating when your clients aren't paying their bills on time. After all, your business has bills to pay too. Some of the reasons customers pay late have nothing to do with the work you've provided or the value of your services. It could be as simple as a missing contact or due date on the invoice. To ensure that you've done everything in your power to get paid on time, an accounts receivable collections policy can help.
😮Surprise! You're the Accounts Receivable Department.
Yikes, that statement can be a shock if you're not sure exactly what it means. Do you know how a client gets billed, what roles are required to build out an A/R department or when to ask for help? An accounts receivable collections policy can define these for you and walk you through a step-by-step plan for sending late payers to collections.
😡They Pay Late Because They Can.
There's no helpless feeling like asking, again and again, for payment and the other company says, "Yeah, we're working on it." It's already awkward enough to ask for money and then you're unable to do anything more to pressure them. In fact, you can use an accounts receivable collections policy to lay out consequences from the start. Your clients will know when and how they will be contacted, when you will stop all work efforts and when the invoice will be sent to collections.
😍Free Sample Accounts Receivable Collections Policy
The good news is that you don't have to create a policy from scratch - we've already done it for you. Simply click on this link to download a sample A/R collections policy. You can edit the document to make any changes that are relevant to your business. Include the information with any future agreements with your customers, and reiterate on your contracts. Get your power back and get paid on time.