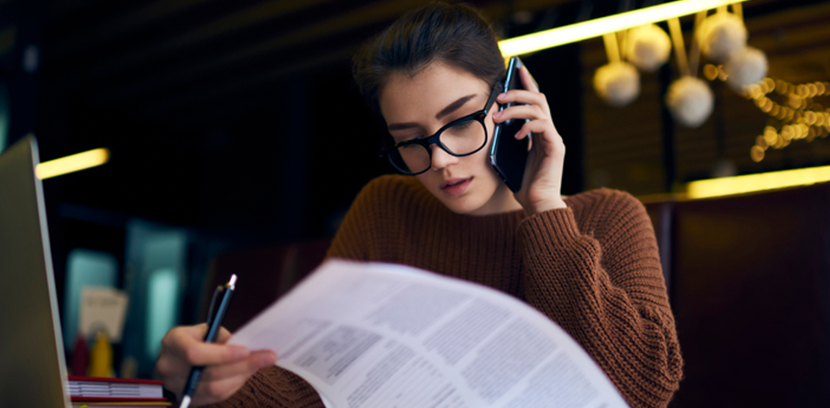 After sales and the delivery of goods or services, the accounts receivable department ensures that your company is paid. Getting paid on time and regularly affects positive cash flow so that vendors and employees are paid and the business continues growing. An accounts receivable specialist has certain defined responsibilities within the department.
What are the duties of an accounts receivable specialist?
Accounts Receivable Specialist/Clerk
An accounts receivable specialist may also be referred to as a "clerk". As the job title suggests, an accounts receivable specialists' primary responsibility is receiving payment on accounts. To receive payments on accounts, the A/R specialist may be part of a workflow with other accounts-related specialists such as the credit manager or the accounts receivable manager.
Accounts Receivable Steps to Getting Paid
Before payment can be collected, the client will need to be billed. Billing the client will include other steps such as:
Setting a credit policy
Reviewing your client's credit-worthiness with a business credit check
Setting payment terms
Setting a collections policy

Accounts Receivable Specialist Duties
The accounts receivable specialist will report to an A/R manager who is responsible for supervision over billing, credit policies and collections. The A/R manager may also act as a liaison with the legal department if an invoice is disputed.
An accounts receivable specialist or clerk will have specific A/R management responsibilities:
Preparation and sending of invoices
Contacting clients for payment resolution
Negotiating payment arrangements
Recording and reconciling payments
Resolving payment discrepancies
Maintaining billing accounts and records
Producing reports as required by management
Assisting with collections
Other A/R Roles & Responsibilities
Depending on the size of the organization, the accounts receivable department may hire specialists for other particular A/R tasks. These tasks may be related to:
Extending credit to clients
Reviewing and updating the current credit policy
Managing or supervising the entire department or subsections of the A/R department
Collections
As your company grows, your accounts receivable department will grow too. If you're looking to hire more employees and are unsure where to start, download free sample A/R job descriptions in the link below. This editable template can be used to create job descriptions or can offer some guidance on defining roles, qualifications and responsibilities for your growing A/R department.