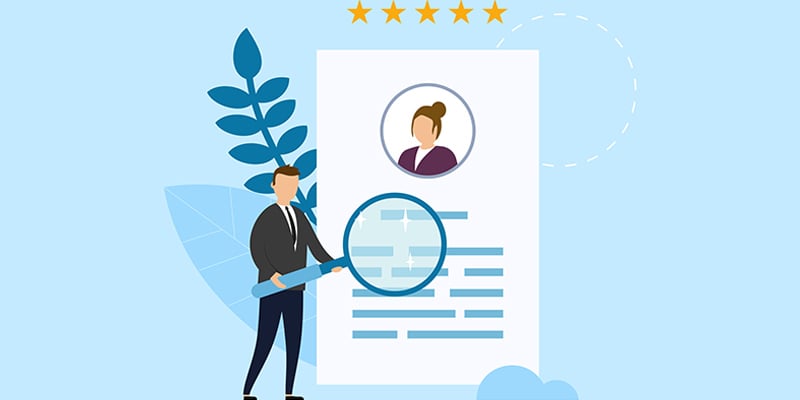 When hiring someone to manage accounts receivable and collections, you're effectively putting your business in their hands. Think about it. If you need to ensure payroll and other business expenses are paid, you need working capital. The best way to gain working capital is to improve DSO (days sales outstanding) or the amount of time it takes to collect from credit sales. And the job of collections and accounts receivable specialists is to get those sales invoices paid.
Here are the top 5 qualities of successful accounts receivable and collections specialists.
Persistence
Persistence means that successful accounts receivable or collections specialists stay the course until the job is done. They will work to reach their goals and not allow client objections to stand in the way. Their persistence will also drive creativity in problem-solving, allowing the specialist to think quickly to prompt payment from past due accounts.
Listening Skills
To be a great listener, an A/R or collections specialist will seek to understand the complex challenges that would lead to late or non-payment from a client. Empathy and focus enable a specialist to communicate without blame and offer payment options that work for both parties. By connecting and negotiating, the business-to-business relationship can be honored while the contract obligations are fulfilled.
See Also: How to Hire an Amazing Collections Specialist
Confidence
A good portion of the collections or A/R specialist job is talking to clients about money, which requires a strong constitution. These specialists must have a level of self-confidence to face objections and discomfort around client financial challenges. Often, the topic of money is a touchy and emotional subject. A confident collections specialist will be comfortable enough to empathize but firm enough to make sure a payment plan is set.
Training
Training, for the accounts receivable and collections specialists, goes beyond understanding accounting and credit policies. To be an effective and successful collector, training will also entail understanding the business and market demands of their employer and the clients. They'll know how to research their client's business, become educated on the agreements and comprehend any negotiations that lead to the client's refusal to pay. Their job is constant learning, every day.
Enthusiasm
Most importantly, these receivables specialists must be enthusiastic about what they do. It takes a positive attitude to encounter objections and unpaid invoices that affect your business. The right person for the job will be proud of the work that it takes and the effect that they have on the bottom line.
How do we know what top qualities are needed for successful A/R and collections specialists? It's because we employ them! Enterprise Recovery is proud of our team environment and all the work they do to ensure our client accounts are well cared for.
Learn more about what we do and how by clicking the green button below.