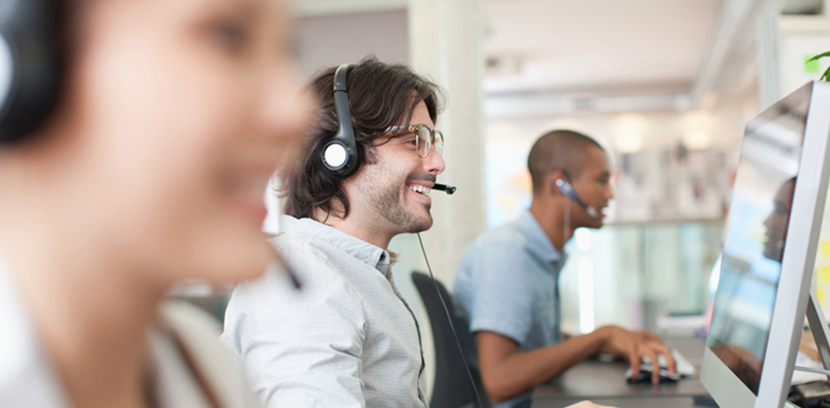 The word "outsourced" sometimes has a negative connotation. Your employees may assume their jobs are at stake if management starts talking about outsourcing. You might be concerned about the lack of control over client relationships or the impact the third-party would have on your business. While it's true there are pros and cons, a true partnership can far outweigh any concerns.
Here are 5 reasons why your company should consider outsourcing your B2B Commercial Collections.
Experience
When you outsource to a third-party commercial collections agency, you're hiring experienced agents who have access to resources specific to accounts receivable and collections. Whatever the size of your business, your team may be limited in staff, expertise or tools necessary to prompt client payments. When outsourcing your business-to-business (B2B) collections to Enterprise Recovery, you'll have access to decades of experience in collections and a committed focus on debt recovery.
At Enterprise Recovery, we also have industry-specific expertise. Some of our client industries include Staffing, SaaS, IT Security, Professional Services and more. Being well-versed in certain industries also means that our specialists can speak your language.
See also: Industries We Serve
Quality
If you're concerned about quality, and you should be, the collections agency you hire should be transparent in all that they do. With Enterprise Recovery, you will have direct access to a specialist handling your account. All collections calls will be recorded and easily downloaded for client audits and quality assurance. Reporting such as status updates, benchmarks and payment confirmation are accessible through a user-friendly portal at any time of day or night.
Ease
The whole point of outsourcing is to remove the strain on your current resources. It's important that communication with your clients and their payment options be easy too. All Enterprise Recovery commercial collection agents are located in the United States. To continue nurturing a positive relationship with your clients, your corporate branding can be used when following up on past due accounts. Your clients will feel comfortable working with a professional on your behalf. If simple follow-up isn't working, the account is easily escalated to debt recovery or litigation if necessary.
Trust
When it comes to your client accounts and relationships, you should outsource to someone you trust. Here are a few testimonials from clients who trust Enterprise Recovery:
"Establishing a partnership with Enterprise Recovery was simple and rewarding. The entire process required very little of our accounting team and milestone reporting provided the necessary status updates along the way. Enterprise Recovery delivered the necessary leverage to recover our outstanding debts, while protecting our customer relationships. " ~ Brian Parsons, Vice President, Communication Test Design, Inc. (CTDI)
"Enterprise Recovery took the time to research our business and to get educated on our customer commitments prior to negotiating repayments. It's reassuring to know we can rely on their expertise when extenuating circumstances arise." ~ Gary M. Holloway, Jr., President, GMH Capital Partners
Money, Money, MONEY!
Simple enough, outsourcing to Enterprise Recovery means you may actually recover bad debt that your company has already written off.
Plus... it does not cost a single cent to your business unless we recover.