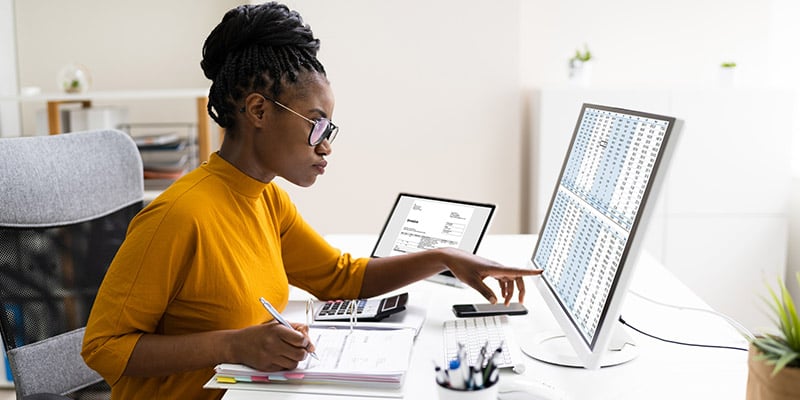 It's so frustrating when unpaid invoices are piling up, even after you've called, emailed and sent friendly reminders. At this point, many businesses will simply write off the invoices as bad debt and move on. If you've taken on too much bad debt or let far too many invoices go unpaid, it's time to bring in the professionals. Let us remove the hesitation and complexity of it all.
Here's how to hire a debt collections agency for your unpaid invoices.
What Type of Debt Collections?
The first question to consider is what type of debt collections are you requiring. If your business is experiencing unpaid bills from consumers, you're looking for a consumer debt collections agency, like our sister agency, BYL Collections. If your customers are other businesses, then you're looking to work with an agency that specializes in business-to-business (B2B) collections.
What Makes B2B Debt Collections Different?
Simply put, working with another business is typically rooted in partnership or a long sales process that involves earning trust. When a business customer doesn't pay their invoice, there could be a number of reasons why. Perhaps there was a misunderstanding in the agreement. Maybe the invoice was never received. The customer may be unhappy with the product or service provided. Debt collections, therefore, must be handled with this relationship and your brand reputation in mind.
What Can I Expect When Hiring a Debt Collections Agency?
We can only speak for ourselves but we believe that the process should be easy and transparent. We've set up a page that explains the process and what you can expect. Click here to check it out.
Simply put, you can expect to pay no fees or fixed costs, but only a percentage of what's collected, if we're able to collect.
When you sign up, you will receive an account on our portal to upload invoices or other important documentation.
You'll be able to go back to that portal to see all activity on your account, including notes and activities from our professional collection specialists.
What Else Can a Debt Collections Agency Do?
Overlooked invoices that you simply don't have time to follow up on? We can do that with our accounts receivable collections service.
Bad debt that's already been written off? We can try to collect it for you.
Want to know if you have a good claim to take your customer to court? Our legal services can help you figure that out and even help you file the claim.
Hiring a professional debt collections agency doesn't have to be difficult. Let us know how Enterprise Recovery can help your business!