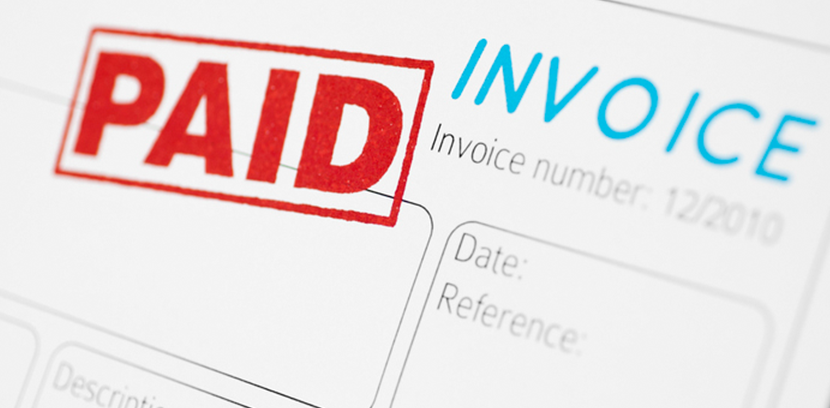 If you're running a business or simply part of the accounts receivable department, you know that unpaid invoices can be the bane of your existence. You need money to pay bills. You need money to invest in the business. You need those invoices paid so you don't have to make an uncomfortable phone call.
The best way to get your invoices paid on time is to determine what processes or systems work best for you and your clients. These processes will help you to improve cash flow by increasing consistency, timeliness and accuracy.
Here are 3 focus areas and proven strategies to get your invoices paid.
---
Invoicing
When invoicing, your clients want to know exactly what they're paying for, who they're paying and when. A quality invoice will look professional and have a simple, easy-to-read design. Internal codes, acronyms or language used within your business may not be understood by your client. Always use language and descriptors that will be understood by both you and the person who is paying you.
Your invoice will accurately capture quantity and correct pricing per your signed agreement. The payment terms, including any consequences for non-payment, should also be defined per your contract and listed on the invoice. The client should see clear and easy options for payment, including when payment is expected.
Also important is the timeliness of the invoice. Your client contact should be expecting the invoice within a certain time parameter of the delivery of goods or services sold. All invoices should be produced and sent on a consistent basis.
Customer Service
If there are any questions about your invoice or services, your customer service skills will be put to the test. The longer you wait to handle an unpaid invoice, the less likely you will get paid the full amount. Always follow-up with a reminder notice via phone, email or with written correspondence. There may be questions that need to be relayed back to the original salesperson who closed the deal or the signed contract. The information and customer service provided needs to be accurate and easily accessed so that the client feels respected. Your accounts receivable team should be knowledgeable on how to handle invoice disputes or payment questions so that any challenges or push back can be resolved smoothly.
Accounts Receivable & Collections
An effective accounts receivable management strategy will employ technology to manage invoices and collections including running reports or setting up alerts. If possible, create self-service options for your clients to get information on their account and pay easily. Use an A/R and collections policy to manage when invoices are sent, how clients are extended credit and what happens when an invoice is past due or unpaid. Examine your policies regularly to determine if there are problem clients who regularly pay late or a credit policy that needs to be tightened.
Creating consistency in these three focus areas can help you get paid more consistently. Both you and your clients will know what to expect because the process is in place and re-evaluated regularly.