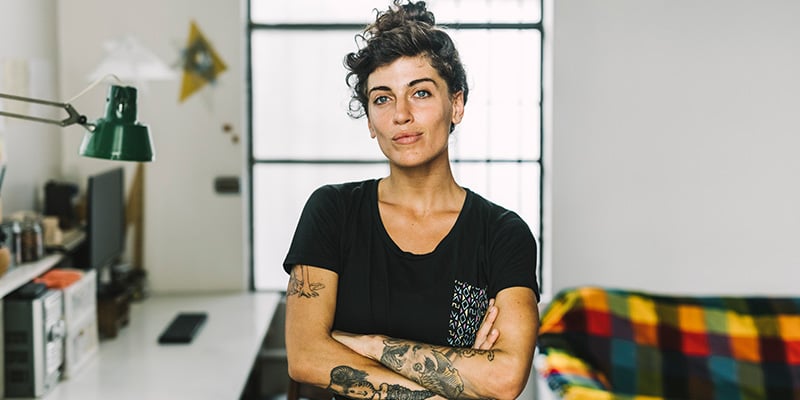 When LGBTQ+ entrepreneurs are making decisions about their business, are they considering the values of those partners and venture capitalists? A 2016 study revealed that 37% of LGBTQ+ founders did not out themselves to investors, afraid that it would affect their chances or feeling that their status was irrelevant. Things have changed in the five years since that study, with entrepreneurs getting more choosy about representation and values. With that in mind...
Here is a list of supportive resources for LGBTQ+ entrepreneurs.
Support, Networking & Mentorship
StartOut lists as its mission, "to increase the number, diversity, and impact of LGBTQ+ entrepreneurs and amplify their stories to drive the economic empowerment of the community." The organization includes entrepreneurs and venture capitalists and offers ways for entrepreneurs to connect, learn more through events and mentorship, and gain access to venture capitalists and investors.
Out Professionals is a member-supported professional networking community that hosts events for LGBTQ professionals to "meet face-to-face". Since the pandemic, these events are currently hosted online.
Out in Tech and Lesbians Who Tech are both networking organizations that support the LGBTQ+ tech community, including entrepreneurs and those wishing to advance their careers.
Access to Capital
An investment network, Gaingels sees itself as "influencing social change through business." Connecting the network of investors and mentors to companies that include LGBTQ+ leadership representation, they also help with business development networking and recruitment and encourage all of the businesses in their portfolio to embrace diversity and inclusion.
Seeing "women, people of color, and LGBT founders" as a big investment opportunity, Backstage Capital offers resources to help learn about fundraising and cash management, entrepreneur podcasts, and networking opportunities through their private Slack channel.
Small Business Resources
The U.S. Small Business Administration supports LGBTQ+ business owners through their nationwide offices. They offer business counseling and access to loans.
The National LGBT Chamber of Commerce also offers workshops and networking opportunities, including Certified LGBT Business Enterprise® certification to connect with other businesses that seek to work with LGBTQ businesses.
As we learn about more resources, we'll continue to add to this list. In the meanwhile, we offer our own resources for entrepreneurs and small business owners including: