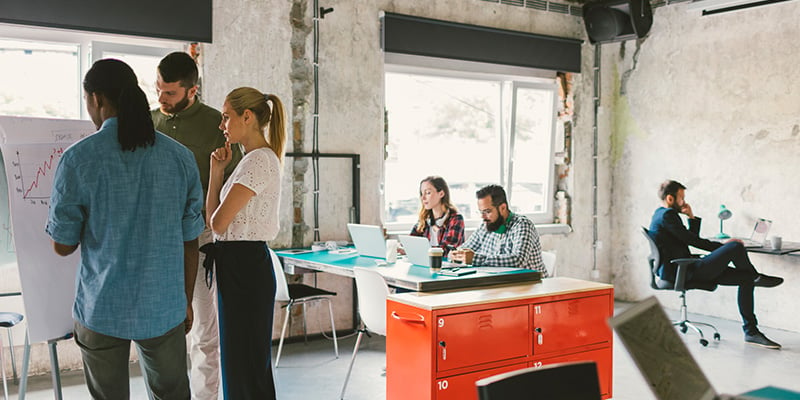 Defining 'startup' isn't as simple as it would seem. To some, your business is no longer a startup when you begin turning a profit. To others, 'startup' is a state of mind, like always chasing or hustling to push out new ideas. If your company has been calling itself a 'startup', what have you determined pushes you past that startup idea?
When is a startup considered a real business?
When Your Business is Starting to Scale...
Perhaps your company is no longer considered a startup when you're growing at a quick pace. If your business plan set revenue goals or a number of company hires and you've reached or exceeded that goal, would you no longer be considered a startup? VCs and other investors might take a look at your revenue growth and decide that you're a worthy investment. Would capital investments move your company from startup to small-to-medium business?
When You've Been in Business for Years...
Maybe you're only considering your business a startup because you're actually just starting. If you're still building out your business, testing the market and using your own capital to get things moving, the term startup definitely applies. But if your company has been working to define itself for years, is it considered a small business? Is the definition a matter of survival or profitability or growth?
Time is Money: Quick Collections Tips for Small Biz and Startups
When You Start Paying Yourself...
There's no greater feeling for an entrepreneur than to actually start making money on your idea. In startup mode, those finances are invested back into the business to help with new hires, product development, marketing and more. When your company is actively making money to support itself and you're able to earn a paycheck, is that when your company is grown up past startup? Your business is still growing, you're still hiring, you're still actively defining your niche but you're also earning some cash. Does that define success for your business?
What Defines Success for Your Startup?
While there are no hard and fast answers to the startup-to-real-business question, this post should prompt you to consider: What defines success for your business? No one article or entrepreneur can define that for you, nor can they question the validity of your definition of a startup.
Recently, Harvard Business Review stated that the essential framework for startup success in today's market includes the ability to pivot and be agile. The longevity and endurance of many long-standing companies have come from their ability to remain relevant and recognize their impact on society. Have you successfully pivoted your business with the changing times?
Whether or not your company defines itself as a startup, your business goals can push your growth further. Your success, however, can only be defined by you.
---
Enterprise Recovery offers accounts receivable solutions for corporate and commercial accounts including freelance businesses, startups and small-to-enterprise level businesses.
Let us know if we can help your business or download the free eBook below.