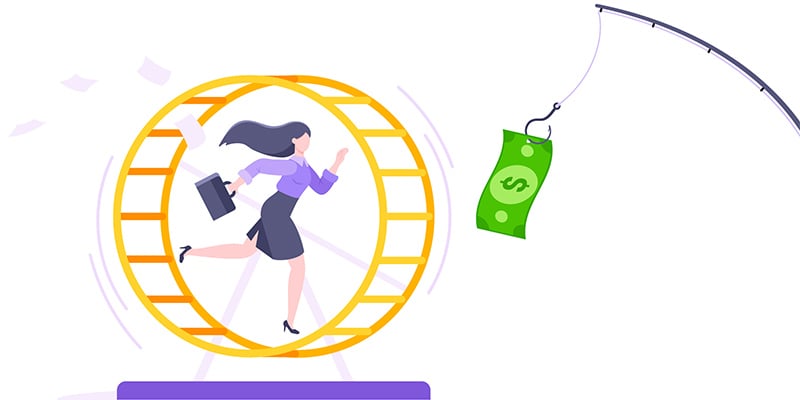 The last thing a business owner wants to think about is why their clients or customers aren't paying. It should be a straightforward process - you do the work or supply the goods and they pay their bills. With a little examination of your payment process, you might be able to determine the problem with those slow or late payments.
If B2B payments are too hard to collect, ask yourself these questions.
1. Was Your Agreement Signed?
Contracts between your company and another business must contain all relevant information that will be used for billing purposes. The contract will clearly state what your business provides and what their business is expected to pay for it. And most importantly, the contract will need to be signed.
See also: 10 Things to Include in B2B Contracts
2. Do They Know They Need to Pay?
Believe it or not, your customers may not realize that they need to pay you. There's a chance an invoice wasn't received, was misplaced, or just never sent. Or there's a chance that your sales representative needs to get involved to clarify a few things. If they know they need to pay, do your invoices contain all of the information necessary to send payment?
3. Are Your Payment Terms Clear?
Payment terms will clearly spell out payment expectations to your customer. They'll include potential discounts for early payments or late fees for delayed payments. These terms also specify how and when to pay (i.e. Net 30, etc), where the payments will be sent, and more.
4. What Payment Methods Do You Use?
Businesses who work with or sell to other businesses could use a multitude of payment options including credit cards, ACH, wire transfers, and even paper checks. You may prefer one over the others but your client may have different preferences. The best way to get paid is to offer as many available methods as possible or agree with your client on a preferred choice.
5. Are They Simply Not Going to Pay?
There could be other reasons your payments are so hard to collect. Maybe your credit policy was too lenient to a business that couldn't afford your terms. Perhaps they want to dispute your invoice. Their business could be suffering due to the economy or as a result of the pandemic.
If your invoice isn't paid after multiple attempts to collect or after 60 days past due, a third-party B2B debt collections agency is your next option. Enterprise Recovery specializes in collecting B2B payments from accounts receivable through bad debt to offering legal assistance for litigation. If B2B payments are hard to collect for your business, let us know how we can help.