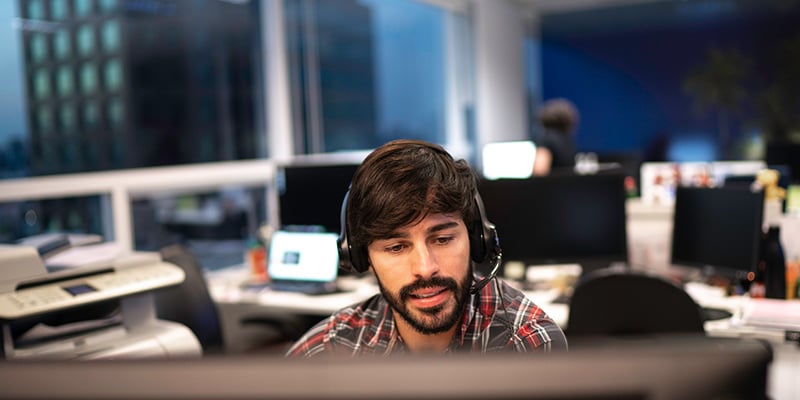 From HR Tech to other models, businesses are expanding their capabilities by offering their services as a subscription. For the same reason that your customer would hire an employee or purchase a product to take on the responsibility of a certain task, as-a-service models allow them to pay a recurring fee for the same product or service instead. Have you thought about how to capitalize on the subscription model for your business?
Here's why businesses are offering as-a-service subscription models.
Everyone is Already Using SaaS
Businesses are likely already using some sort of software-as-a-service. Whether it's their email provider, CRM, payroll or video conferencing software, they've already been paying a monthly or annual fee to use a product that is benefiting their business. Why not yours?
Customers Set It and Forget It
Remember the days of buying a software product and installing it only to find out that a newer version would be released within the next month or two? Instead of purchasing quickly outdated versions of software, the as-a-service model allows for automatic updates and maintenance. Your customers only need to sign up once and then you take care of the rest.
See Also: How to Collect From Non-Paying SaaS Customers
Recurring Revenue, Baby!
It's so much easier to forecast cash flow and make business decisions with regular recurring revenue. With good customer service and a good understanding of how to reduce churn, your business can continue to keep your customers coming back year-after-year with a steady stream of revenue.
Your Customers Make Your Business Better
With regular and repeat customer feedback, your business will continue to gain actionable intelligence on the products and services you offer. You might find that customers are using your service for a market you hadn't considered or they may ask for a product feature that you didn't think about. If you're listening to your customers, your business will be better and keep growing.
Brands are thinking outside the box when it comes to how to serve their B2B customers. Successful SaaS companies are now offering software to manage business relationships, public relations, project management, collaboration, data analysis, payroll, messaging, automation and more. Is your business next?