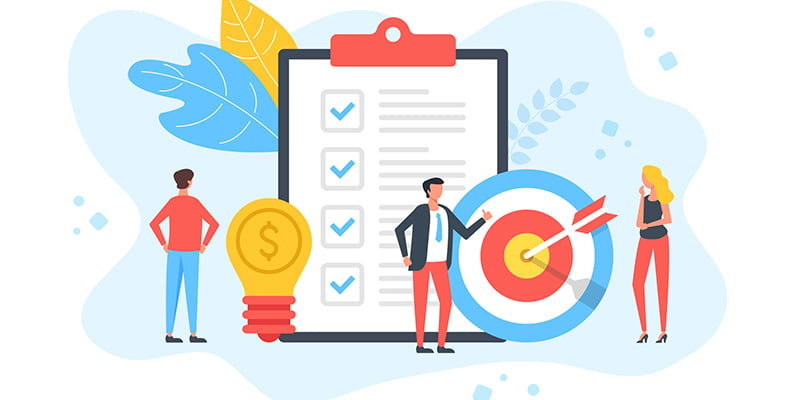 You have an amazing software idea and you're ready to make some money with it. Have you figured out your product's niche market? Have a business plan already? Are you already getting feedback from customers? These are just a few questions to consider as you take your product to market and start enjoying that recurring revenue.
Use this checklist when you're ready to launch and grow your SaaS startup!
Your Business Idea
Often a business idea starts simple and then becomes quite complex. Before you invest in all of that complexity, it's a good idea to validate your initial prompt. Here are some questions to consider:
Have you surveyed the community you'll be serving to see if they need what you're offering?
Have you offered a pre-launch product as a free trial to gather feedback and objections?
Is your product solving the challenge you wished to solve?
Have you researched other competitors in your niche market?
How is your idea different than anything else that's out there?
Is your product designed well or are there redesigns that can help streamline the interface?
How can you innovate on your idea so the demand continues?
See also: How to Have a Successful First Year in Business
Your B2B Marketing
Once you've thoroughly vetted your business idea with early adopters, you'll want to spend some cash on marketing to your market. If you're an early-stage startup with few resources, consider investing in channels that will work for you and best meet your market demand. Consider the following:
After feedback from initial beta customers, do you know where to find your target buyers? Social media? Print journals? Through press releases? Pay-per-click ads? Email marketing? Video marketing?
Have you created a website with an easy way to understand, subscribe and pay for your product?
Is a blog subscription or email list a good way to keep your customers informed about product updates or the future product roadmap?
Do you have a way to listen to your customer feedback so you can continue to innovate and reduce churn?
Can you reward your early adopters so they'll become influencers or champions for your product?
Your Technology
It seems like a no-brainer but if you're hosting a software product as-a-service, you'll need the proper technology to keep it going strong and responding efficiently.
Are your servers available to deliver quickly and scale as your business grows?
Does the hosting provider offer backup and disaster recovery so your customers stay online?
Have you considered the price of the hosting servers in the price of your product?
See also: How to Collect from Non-Paying SaaS Customers
Your Revenue
Your business plan should not only include the name of your company, the legal and tax setup, plans for growth and gaining customers, it should also detail how you plan to make a profit. A good place to start is to organize your business accounting and set up policies and procedures for your accounting department. Here are some questions to think about:
It's no secret that choosing to sell a software-as-a-service is a smart business strategy. When launched correctly, this helpful checklist is a good way to find some steady ground and then improve from there. With the right foundation, you can ensure that your SaaS startup is on its way to success and you can enjoy some dependable monthly revenue.